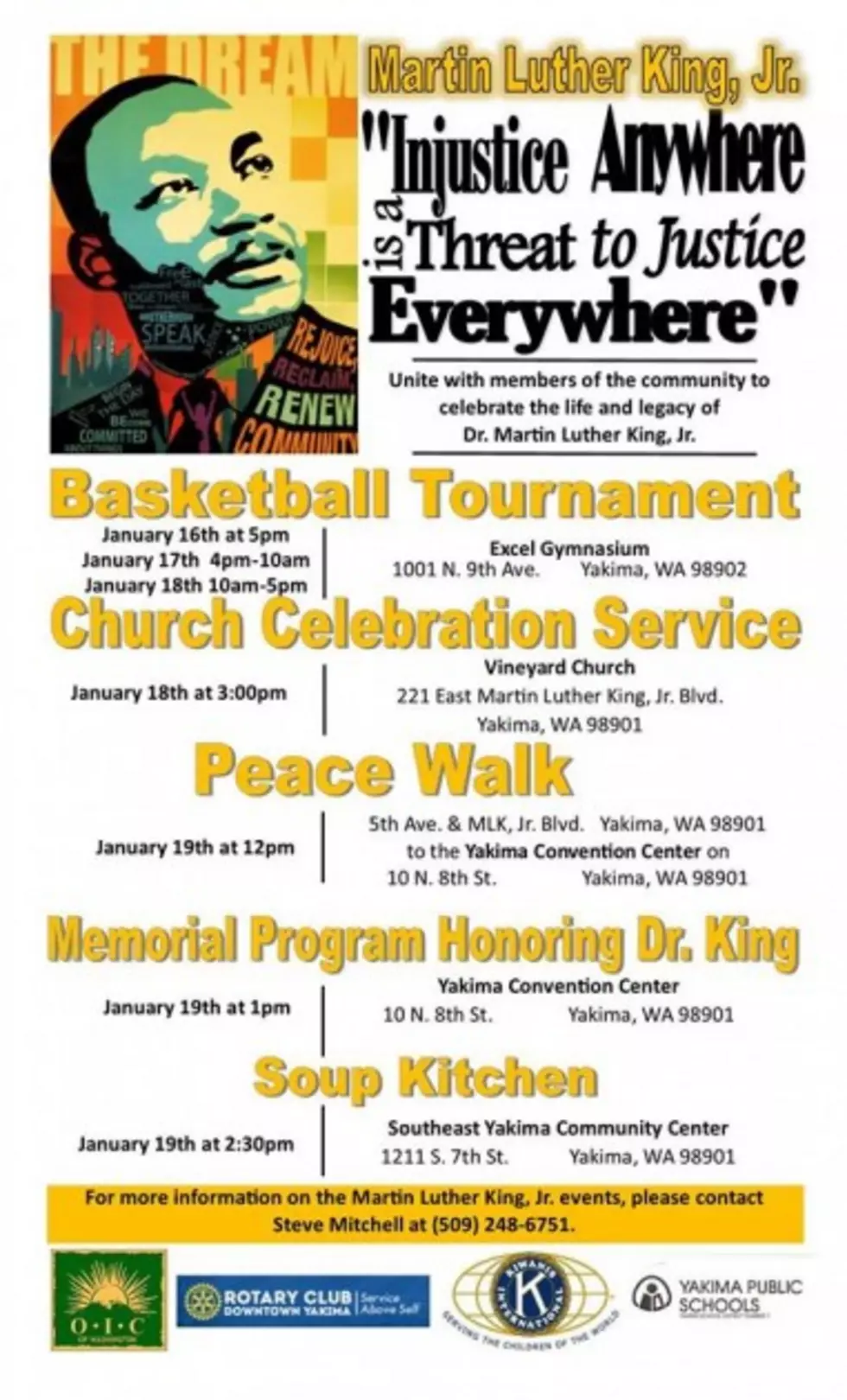 Here Is Info About The MLK Day Peace Walk & Soup Kitchen
Courtesy of the official Facebook page of the Southeast Community Center
I have walked in the MLK Peace Walk with my daughter for three years in a row. When my daughter was an infant, I decided that I wanted her to grow up with an appreciation for the walk and soup kitchen offered at the Southeast Community Center.
Walking in the annual MLK Peace Walk has become our family tradition, and I vow to keep doing this every year, despite my lack of appreciation for the cold weather. Thousands of people, through nonviolent protest, have paved the way for me to be able eat in restaurants or sit on a bus in any seat that I choose. Thanks to them, I am able to be a co-host in a morning show on the top-rated radio station in Yakima! The least I can do is to take my daughter with me and walk peacefully in cold temperatures, especially if it means that I get to show my gratitude for the sacrifices others have made!
MLK Peace Walk: Noon -- Fifth Avenue and MLK Jr. Boulevard
MLK Memorial Talk: 1 p.m -- Yakima Convention Center, 10 N. Eighth St.
MLK DAY Soup Kitchen: 2:30 p.m. -- Southeast Community Center, 1211 S. Seventh St.