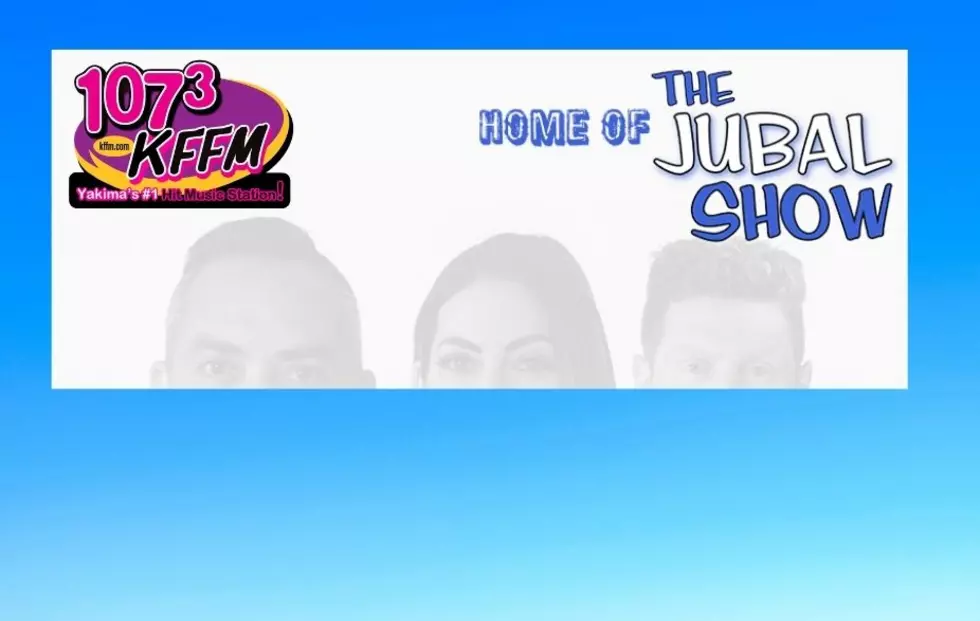 He's Baaaack! 'The Jubal Show' Comes 'Home' To KFFM!
KFFM
By popular demand, and because his wife and co-host is from Yakima and grew up listening to KFFM, Yakima's #1 Hit Music Station welcomes 'The Jubal Show'!
Airing Monday - Friday from 6 AM to 10 AM - The Jubal Show is sure to once again take the Yakima Valley by storm! Funny, entertaining, outrageous, and always unpredictable!
Team Jubal recorded a special video message for Yakima!
Jubal Fresh
Jubal Fresh is a stand-up comedian and an OK husband. Finally able to do the show he's had in his head, Jubal is excited to be back in Yakima and to be back home with the new show on Yakima's #1 Hit Music Station, 107.3 KFFM.
Alex Fresh
Alex is ridiculously funny. She has the most level head in the room. As Jubal puts it, she's also his, "hot ass wife." Alex is a mom... twice. One of those 'spawn' is a teenager. The content is relentless. Plus, Alex is from YAKIMA and grew up listening to KFFM!  So, she's come home too!
English Evan
Evan is an English. He's just loving life in the United States of America. He takes a multivitamin every morning because he saw an infomercial saying he should. He says he loves his family, his beautiful girlfriend, and his kitty cat Luna... also Call of Duty.
The Jubal Show, weekdays 6 to 10 AM - on Yakima's #1 Hit Music Station, 107.3 KFFM
LOOK: These Stars Grew Up in Small Towns