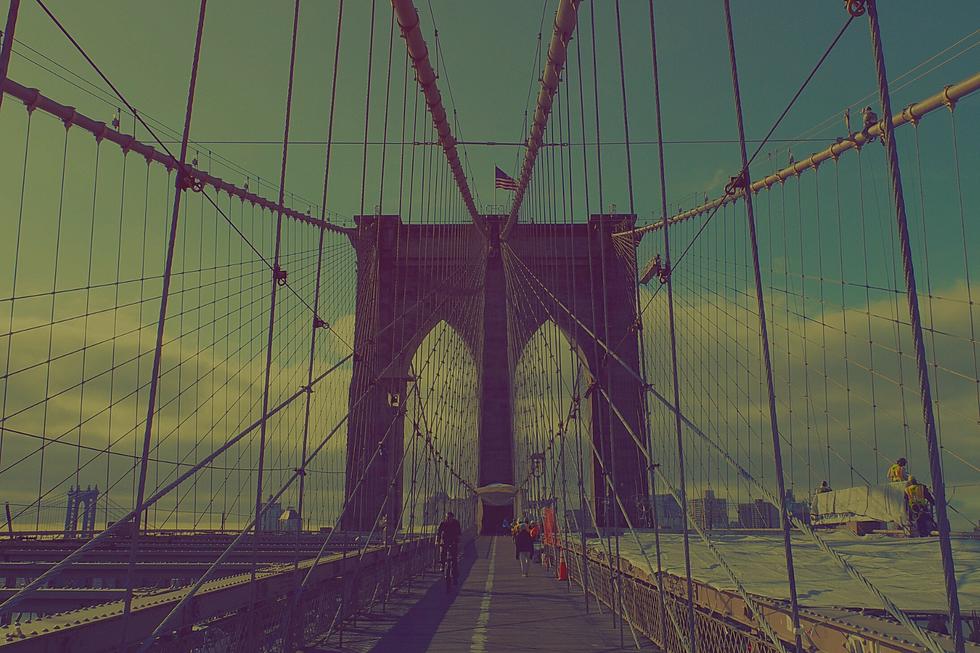 10 Most Popular City Names in America: How Many Does WA Have?
Canva
In each of the 48 mainland states of America, you will find many of the most common city names. Washington state has 7 of the most common out of the top 10. Actually, you could say we have 8 because the name of the most popular common city name in America happens to be the name of our state. How many of the most common city names in America can you guess before you see this list?
City founders weren't too big on originality or coming up with creative, catchy town names. They had no time for all that fiddle faddle. American cities have been typically named after either the founder of the town, a dignitary of our nation's history, including military personnel, or the name of one of the historical U. S. presidents. This, of course, means, there's a bunch of overlap in city names.

THE 10 MOST COMMON CITY NAMES IN THE UNITED STATES 
10 . Washington
There are 88 cities in America named Washington, and one state (hey, that's us).
Is there a Washington, Washington? I don't think so, but there SHOULD be. That would be so hilarious! On second thought, no. We already have enough trouble dealing with people who ask us how close we live to the White House when we tell them we are from Washington state. Let's not make their brains hurt even more than they already do.
9 . Franklin
39 cities in the U.S. are named Franklin.
8 . Clinton
We've got 34 cities named Clinton in America.

7 . Arlington
Only 11 states in America don't have a city named Arlington.
6 . Centerville
I can't believe this either, but there is a Centerville in nearly every state in the U.S. Only 8 states do not!
5 . Lebanon (35)
I wish someone would explain to me why we have so many cities in America named Lebanon. The closer you get to the Mason-Dixon Line, the twangier the pronunciation of Lebanon gets. For example, I grew up in Nashville, Tennessee, and locals pronounced the city, "LEB'NUN."

4. Georgetown
23 states in America have a city named Georgetown. That's 25, if you count the "Georgetown" part of Seattle and the Georgetown neighborhood of Washington D.C. (but they don't).

3 . Springfield
When I think of a city named Springfield, I think of Illinois, but there's 34 states that have one, too. Even Washington has a Springfield.
2 . Chester
Now, I thought my eyes were deceiving me when I saw the name Chester on the list of the most common city names in America, but here we are! 27 Chesters are running amok in the United States. That's hot.

1 . Fairview
If you look under your chair, you'll find a free city named Fairview in 41 places in America!

If you look closely, you'll see that in many ways, no matter which American city we call home, there's always something familiar about them. I see a small warm, homestyle piece of all America inside every city I visit (except for maybe Las Vegas, ha).
Got a news tip? Email us here.
POPULAR STORIES TRENDING NOW:
LOOK: Explore the iconic buildings from every state
From colonial homesteads to mansions by the ocean, iconic buildings define every state in the country. Stacker compiled this list of notable examples from historic and government reports and news articles.
50 Most Popular Chain Restaurants in America
YouGov investigated the most popular dining brands in the country, and Stacker compiled the list to give readers context on the findings. Read on to look through America's vast and divergent variety of restaurants—maybe you'll even find a favorite or two.
From coast to coast: The 20 best regional fast-food chains to try
From burgers to subs and even creamy milkshakes, these tasty fast-food chains, compiled by
Stacker
, are a must-try on your next road trip.