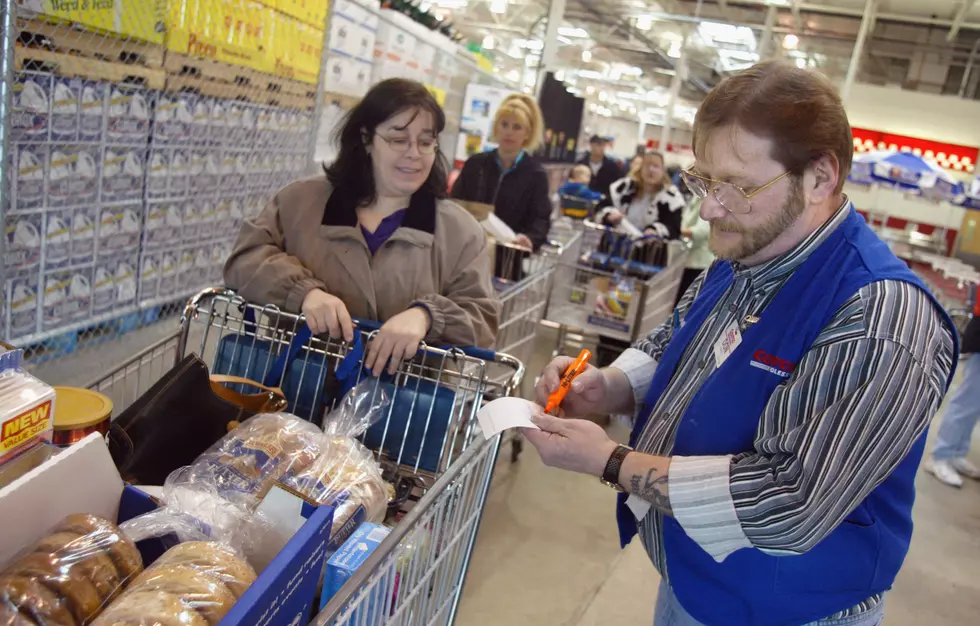 First Netflix, Now Costco! Cracking Down on Membership Sharing!
Getty Images
Well, first, Netflix started cracking down on password sharing. Well, now we get word that Costco will start cracking down on sharing their store's official membership card! Is it really that big of a deal? According to the store… yes!
So, getting into Costco is pretty easy. Just invade someone's bubble as they walk in and show their card. Or, borrow someone's card, and show the non-photo side, or have a massive thumb! (You know, the way to get into the store that's against their rules). When it comes to buying, since the store has expanded its self-checkout registers, they're finding more and more people are coming in, and purchasing the goods, without a membership, whereas if they used the regular checkouts, they would have been asked to show their membership card and ask for ID.
"We don't feel it's right that nonmembers receive the same benefits and pricing as our members," in a statement issued from Costco.
So is this really fair? I'm a little torn on the issue. I personally hate self-checkout. Yes, they can be more convenient for shoppers, but those five lanes, used to have five employees working them. So, if the company is going to cut back on its workforce, maybe that's the price they pay, having a nonmember score a lower price on a case of water or toilet paper.
On the other hand, my wife and I pay the $60 for a membership, so that does rub me the wrong way that people are getting the same savings that I am without paying the dues allowed to members.
Costco hasn't raised its membership fees since 2017, but if more "card sharing" takes place, most likely, it will. Then no one wins. The product prices will rise as well as the memberships.
Right now, the plan is to have someone work the self-checkout card people asking for photo ID and their membership card (like the practice at the regular lanes). I wonder how this practice will perform at the gas pumps unless they hire more people to help "patrol" the card sharers.
What do you think? Is this a good idea? Do you shop at Costco? Do you have a membership, or just sneak in? Tap the App and let us know!
Got a news tip? Email us here.
TRENDING STORIES:
See the Must-Drive Roads in Every State
25 True Crime Locations: What Do They Look Like Today?
Below, find out where 25 of the most infamous crimes in history took place — and what the locations are used for today. (If they've been left standing.)
50 Most Popular Chain Restaurants in America
YouGov investigated the most popular dining brands in the country, and Stacker compiled the list to give readers context on the findings. Read on to look through America's vast and divergent variety of restaurants—maybe you'll even find a favorite or two.