Don't Get Scammed! Upcoming Gorge Concerts Are Latest Targets
Getty Images for BMI / Erika Goldring, Getty Images / Canva
Eric Church, Jelly Roll, and Hailey Whitters are coming to the Pacific Northwest in September! People got excited when the news of the upcoming show at the Gorge in George, Washington, was announced. The scammers paid attention and are now making fans pay! Be careful!
The show is scheduled for September 9th and quickly sold out. A 2nd show was added, and tickets for that will be going on sale this upcoming Friday (1/27) morning. You can purchase tickets (when they go on sale) here.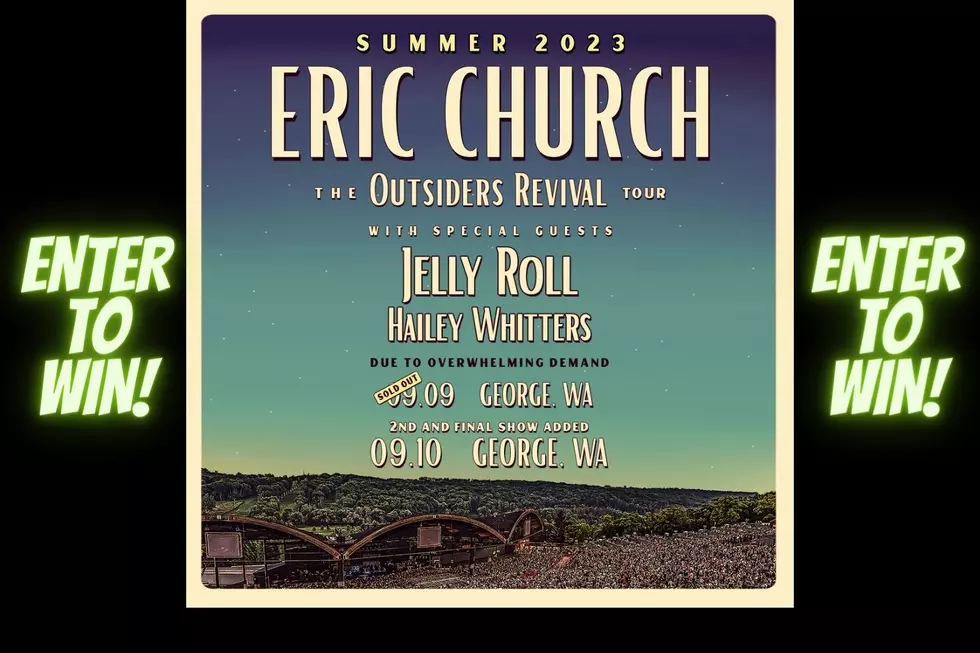 LIVE NATION
We have tickets to give away to the event; you can enter to win that by clicking here. When we shared the contest on our social media, it didn't take long for the scammers to start commenting and trying to dupe fans of Eric Church & Jelly Roll. One fan gave us a heads-up.
I'm just looking out for our fellow listeners. Here's the deal. In your advertisement for the Eric Church show, you have a person trying to sell tickets. Her Facebook Page has many contacts from Africa, and I did a background search, and no one resides in Washington with her name. I asked where she lived, and she copied what my profile said. This individual is not legit and is going to rip someone off. She only wants to do an online transaction and refuses to meet up. – Joe Tucker
Since dealing with the known scammer on our social media, their Facebook page has been taken down. I wanted to warn people and give some tips, especially when it comes to buying concert tickets and doing so third party.
TIPS FOR BUYING TICKETS/ANYTHING THIRD PARTY
If they come to you, run away. No one online is going to approach you to buy their tickets.
If you see someone selling tickets online (social media), do your background checks. See if they have more than just a picture and a cover photo. See if you have any mutual friends with them. Check their friend locations (a red flag could be if they're from all over the world and not just where it says they live).
If they refuse to meet up in person and will only do a digital transaction, that's another red flag.
When you do meet up, choose somewhere public. Bring a friend if possible. Let a family member know where you're going and who you are going with. Turn your phone device location on. Any extra money, credit cards, etc., leave at home.
Many venues are getting digital tickets, so it also can be risky. You will often need an ID to prove you're the person who bought the tickets. Meanwhile, the scammer may have sold the tickets many times.
When possible, especially for concerts, make sure you're on the actual venue or band's page. They will link to the safest spot to make the purchase.
If you have any other tips I didn't think of, please tap the app and send us a message. We want to keep you safe and entertained!
MORE TO READ:
LOOK: The biggest scams today and how you can protect yourself from them