You'll Scream For The Line-Up at Emerald City Comic Con In Seattle!
Paramount/Getty Images/Canva
I know I wasn't the only one who got excited with the announcement back in December that Emerald City Comic Con would be making it's return this year. Well, now we're starting to get an idea on who will be gracing the celebrity hall for meet and greets.
We are very fortunate to have many comic cons in our neck of the woods (RadCon, Sakura-Con, WA State Summer Con, Grit City, etc.). But the big one, Emerald City Comic Con will be starting on March 2nd and go to the 5th at the Washington State Convention Center in Seattle!
THE CELEBRITY GUEST LIST FOR EMERALD CITY COMIC CON
The guest list is growing by the day with creators, artists, celebrities from all corners of pop culture. In the past, depending on the creator's schedules, some would be appearing all 3 days, others for only select days, doing meet and greets as well as signings.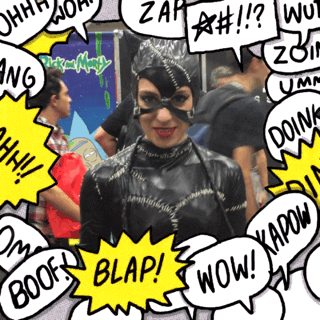 Giphy.com
Celebrities On the Roster for Emerald City Comic Con 2023 include:
Neve Campbell (Scream, The Craft)
Mara Wilson (Matilda, Mrs. Doubtfire)
Katee Sackhoff (Battlestar Galactica, Star Wars The Mandalorian)
James Marsters (Buffy The Vampire Slayer, Smallville)
Jamie Kennedy (Scream, Tremors)
Emily Bett Rickards (Arrow)
Dee-Bradley Baker (Star Wars, American Dad)
Ray Wise (Twin Peaks, Batman: Killing Joke)
Stephen Amell (Arrow, Heels)
Matthew Lillard (Scream, Scooby-Doo)
AND MORE!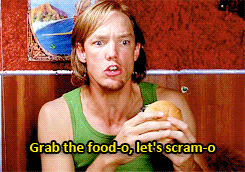 Giphy.com
The list of artists from the comic book world is huge. Complete with cover artists, interior artists, inkers, writers and creators. Check out the GUESTS page at Emerald City Comic Con's website for the most up to date list of who will be in attendance.
If you're interested in tickets, you have plenty of choices, from single day and weekend passes to the VIP treatment as well as meet & greet passes. That info can be found here.
MORE TO READ:
DC Comics That Can't Become DC Movies
These popular DC Comics titles can never get their own DC movies. (Sorry.)
What One Man Learned Reading All 27,000 Marvel Comics
The Weirdest Marvel Comics Ever Published
Of all the thousands of comics published by Marvel, these are far and away the strangest.