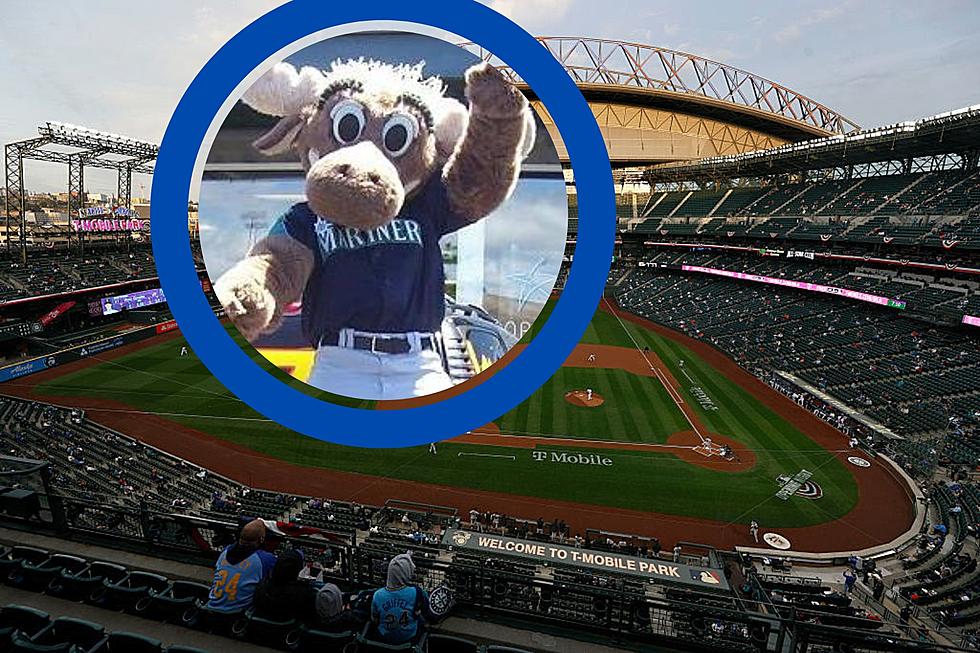 Where Does The Seattle Mariner Moose Rank Among Baseball Mascots?
Getty Images - TSM/Timmy! - Canva
Seattle has a long list of great mascots to help cheer on their teams! The Seahawks has fan favorite Blitz The Seahawk. The sounders have their young happy whale mascot named Sammy the Sounder. The Seattle Kraken released their brand new mascot Buoy, and when Seattle had a basketball team, the Supersonics, the fans actually argued over who the better mascot for them was... Wheedle or Squatch? When it comes to baseball, The Mariner Moose is one of the best. We have known this for a while, but now we have proof!
With Major League Baseball's opening day at hand, the fine folks at YouGovAmerica have gone and ranked the top Baseball mascots in the league. Sure, most places rank teams by score, players, likelihood that they'll make it to the World Series, but all that is moose spit, this is by far the best way to rank the different them (sorry teams with no mascot).
The poll was submitted to 1,000 US adult citizens, showing picture match-ups between different randomly selected mascots. The citizens were asked to choose which of the two were "better" and it was a knock-down-drag- out (figuratively speaking).
How Did The Mariner Moose Rank Against Other MLB Mascots?
The Moose had some stiff competition when it comes to who is the top spot among MLB mascots! Going up against the likes of the Detroit Tigers' PAWS, Clark The Cub from Chicago and Pirate Parrot from Pittsburgh. When the smoke settled, The Mariner Moose ranked #8! Not too bad, considering all of the great mascots from the 27 teams (that have mascots).
The Top 10 MLB Mascot Ranking!
1 - PAWS - Detroit Tigers
2 - Clark the Cub / Chicago Cubs
3 - T.C. Bear / Minnesota Twins
4 - Stomper / Oakland Athletics
5 - Mr. Met / New York Mets
6 - Ace / Toronto Blue Jays
7 - Pirate Parrot / Pittsburgh Pirates
8 - Mariner Moose / Seattle Mariners
9 - Wally The Green Monster / Boston Red Sox
10 -  Phillie Phanatic / Philadelphia Pillies
If you ever get a chance to see the Mariner Moose, do it! He's a great mascot, that loves to blow kisses, farts, and entertain people people!
Got a news tip? Email us here.
TRENDING NOW:
70's And 80's Baseball Cards Your Mom Shouldn't Have Thrown Out
Best Moments in Baseball Movies
Great Moments from Great Baseball Movies