Safe Space For Sasquatch in Washington State!
Canva
I'm fascinated by Sasquatch, also known as Bigfoot. But lately, I've wondered if and when we find one. What then? Sure, we'd study the creature and probably ramp up the search for even more of them. I'm sure some Guy Fieri type would love to take a trip to the cryptid flavor town and try some Sasquatch meat. What if the meat was good? Would hunting Bigfoot become as popular as deer hunting in the PNW? Only time and an actual appearance can tell.
However, this might not be a worry for Sasquatch, at least in a few counties in Washington. Two Washington counties have now been recognized as a "refuge area" for Bigfoot. This is all thanks to Lincoln Elementary School's (Holquiam, WA) 5th-grade students and their teacher Andrea Andrews.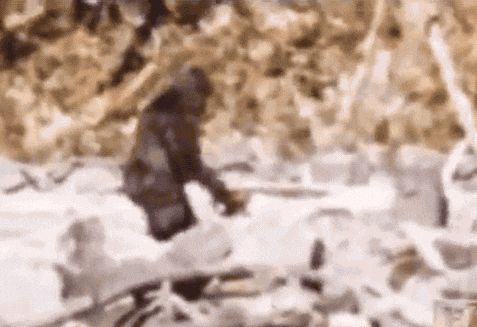 Giphy.com
The project first came to light last year as a civics lesson for the class when they wrote a letter to the local government of Grays Harbor County, asking for this creature to be "recognized and protected." The lesson worked so well with last year's students that she brought the lesson plan back, and sure enough, the Clallam County Commissioners agreed and passed the resolution.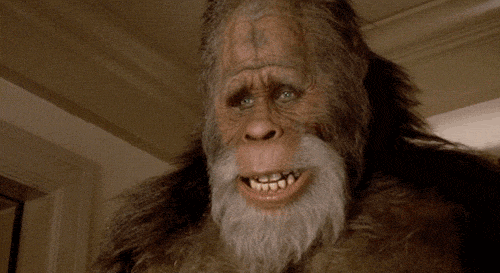 Giphy.com
The Commissioners stated how "legends, sightings, research, investigations," among other factors, support the existence of Sasquatch. They then figure that if Bigfoot exists, then "it is likely an endangered species" and should be protected.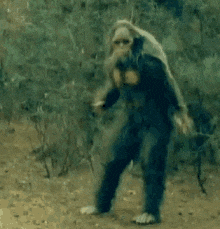 Giph.com
The resolution may not be legally binding since there are no specific punishments for anyone who harms a Bigfoot. But, you'll have to deal with the guilt of looking those 5th graders in the eyes. Good luck trying to sell them on the benefits of the Sass-a-frass-Jerky in flavor town! Not to mention, trying to hurt a Sasquatch might be more problematic for you.


Giph.com
Famous People Who Believe In Bigfoot
There are some famous people who believe in Bigfoot. Some of them even claim to have seen sasquatch in person.
Got a news tip? Email us here.
TRENDING NOW: