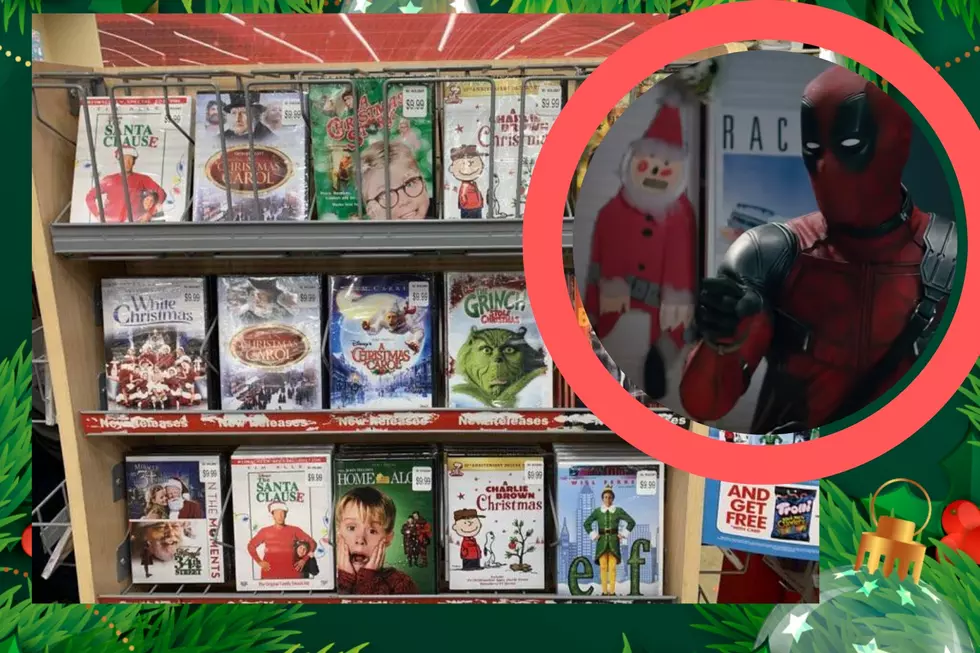 Yakima Safeway Thinks These 2 Ryan Reynolds' Films are Meant For Christmas
YouTube/20th Century Studios - tsm/Timmy! - Canva
There I am, shopping at the Safeway located on Nob Hill (2204A W. Nob Hill Blvd. to be exact) and I start to peruse the movie section. I'm often surprised by the variety of titles they have. Then, I notice that they have their Christmas flicks all gathered together on a single rack. Sweet, that makes it simple. Well, anyone who knows me knows I'm first going to look for Die Hard just to see if it's in the correct section. Sadly, I didn't find the Bruce Willis Christmas classic, but I did notice 2 other action block busters, which made me laugh!
To the best of my knowledge, Ryan Reynolds has made 3 Christmas movies… kinda. The new one titled Spirited with Will Ferrell, 2005's Just Friends with Amy Smart, and then the PG-13 release of Deadpool 2 with added footage making it a mixture of a Christmas flick and a parody of The Princess Bride called Once Upon A Deadpool.
But I'll be a grandma who got ran over by a reindeer, I had no clue that Ryan's 2017 film with Samuel L. Jackson, The Hitman's Bodyguard as well as its sequel, 2021's The Hitman's Wife's Bodyguard were Christmas movies. I guess they could be. Certain films like Batman Returns, Gremlins, The Long Kiss Goodnight, Reindeer Games, Die Hard, Die Hard 2, Lethal Weapon, Rocky IV all really aren't about Christmas, but take place at Christmas, so I guess it goes to figure, that they could be considered Christmas movies.
But then again, The Hitman's Bodyguard and its sequel, don't take place at Christmas. In fact, from what I can tell, they have nothing to do with Christmas. Check the trailers (NSFW) out and judge for yourself.
So, you have the final word. Are these films from Ryan Reynolds' Christmas flicks and Safeway knew something special all along? Or was it just a screw up of the stocking crew? Or the third option, they did this hoping someone would see it and write an article about it? If that's the case, well done. What do you think? Tap the App and send us a message letting us know your thoughts.
TOP 10: The best holiday TV specials of all time, ranked
LOOK: 15 Unconventional Christmas Albums From the Past 50 Years