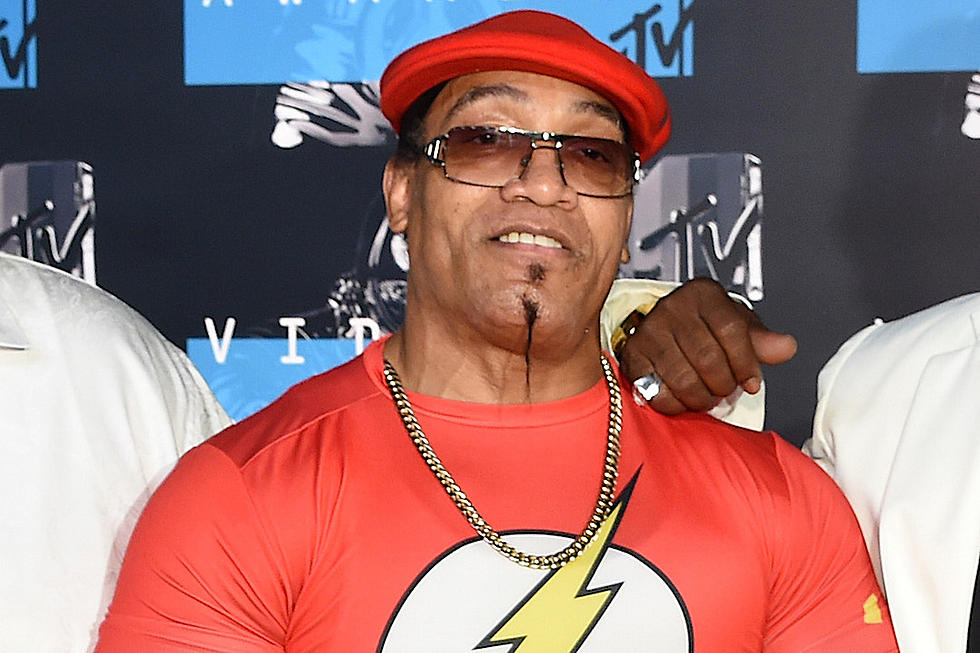 Melle Mel and Other Hip-Hop Pioneers Want Health Insurance for Rappers
Larry Busacca, Getty Images
One of the major issues facing rap artists today -- young and old -- is the issue of healthcare. As it stands, many hip-hoppers don't have health insurance or have never even thought about it. This is something that rap veterans like Melle Mel and T LA Rock want to see change for the future.
In an interview with Okayplayer, T La Rock, who helped launch Def Jam Recordings with his classic 1984 track "It's Yours," says he's lucky to be alive today thanks to him having health insurance. In 1994, he suffered a brain aneurysm and had to be hospitalized. If he didn't have insurance he probably would not have received proper medical treatment.
"A lot of hospitals will not take you if you don't have proper insurance," said T La Rock. "You can show up with four people carrying you and they might give you a Band-Aid," he jokes.
Meanwhile, Melle Mel is among many rap pioneers who are aging gracefully without healthcare but practice good health on a consistent basis.
"My own attitude and lifestyle is that what you do and what you eat is going to be your medicine," he said. "That's the essence of good health. I try to eat healthy, drink enough water and get enough exercise."
Still, artists need proper healthcare. The idea of a hip-hop union has been kicked around for years but nothing has come into fruition. Following health-related deaths of such legendary artists like Heavy D, Phife Dawg, Lovebug Starski and others, the idea of rappers having a union has come around again.
Paul LaSalle, the Chief Development Officer for the economic development organization Windows of Hip-Hop, is leading the charge to help rappers get proper healthcare. His organization has a health initiative in partnership with New York University dental school and a partnership with Metro Optics to promote eye health. Melle Mel is part of the initiative and helps promote health and exercise.
LaSalle sees his program as the first step in a broader conversation of making sure rappers are getting proper health insurance while maintaining a rap career, which can be unstable at times.
"It was probably the very first way to get healthcare for the population of people who depend on income that comes sporadically," he said. "Any challenges to it are going to disproportionately affect our community."
50 Greatest East Coast Hip-Hop Albums of the 1990s