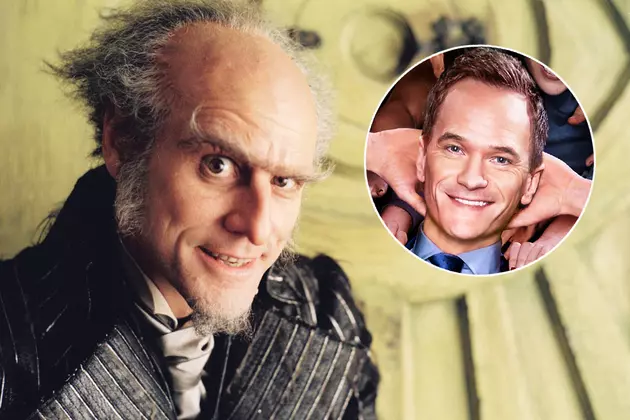 Netflix 'Series of Unfortunate Events' Confirms Neil Patrick Harris as Count Olaf
Paramount / NBC
So reads Netflix's official synopsis for the series:
A Series of Unfortunate Events recounts the tale of the orphaned children Violet, Klaus and Sunny Baudelaire at the hands of the villainous Count Olaf, as they face trials and tribulations, misfortunes, and an evil uncle in search of their fortune, all in their quest to uncover the secret of their parents' death. The books have sold more than 65 million copies and have been translated into 43 languages. The epic series will be executive produced by Barry Sonnenfeld, who will also direct a number of episodes, and Daniel Handler, legal, literary and social representative for Lemony Snicket.
As developed by Paramount TV and novel series author Daniel Handler (Lemony Snicket is a pen name), Netflix's new live-action adaptation of the beloved series of books will follow orphans Violet, Klaus and Sunny Baudelaire. Apart from Jim Carrey's unsuccessful, but appreciated 2004 take on the material the Series of Unfortunate Events novels have spawned a great deal of merchandise, from board games to albums.
Netflix will surely have more to say of A Series of Unfortunate Events in the coming weeks, but check out the fake teaser, and original trailer for good measure: