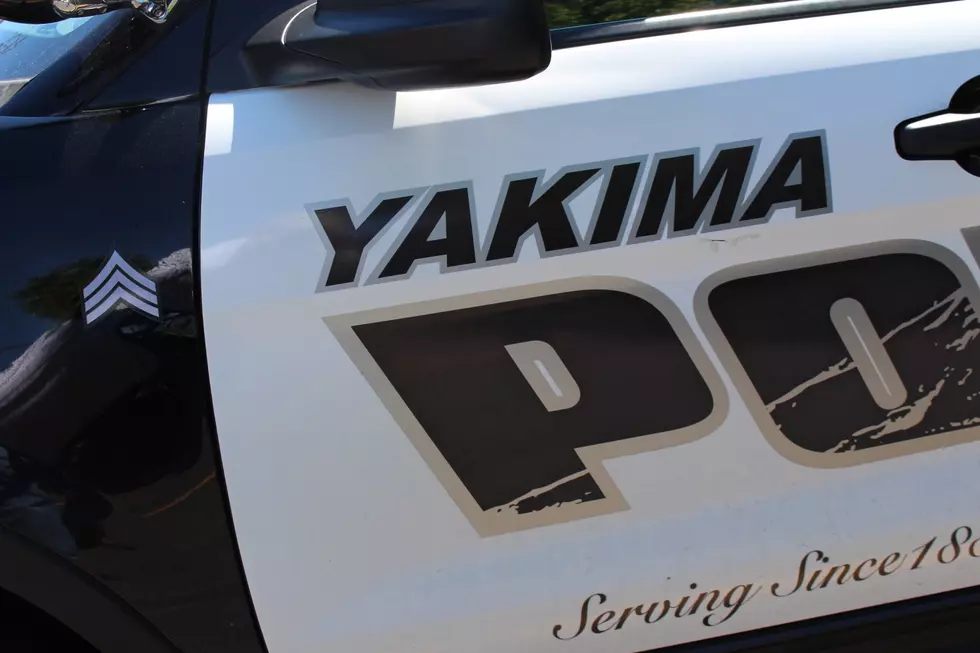 Police Chase Yakima Murder Suspect Vehicle
Townsquare Media / John Taylor
Yakima Police say they're close to making an arrest in a February 16 homicide after finding the suspect vehicle Tuesday. Yakima Police Officers spotted the suspect vehicle, a black Audi A4 at about 12:30 am Tuesday and tried to stop the vehicle but the driver fled and a chase started. However just as police terminated the chase the Audi crashed into a light pole at 20th Avenue and River Road.
After the suspect vehicle crashed the driver and passenger fled
The Driver and female passenger jumped out of the vehicle and ran into a nearby apartment complex. The two were eventually located inside a Lake Aspen Apartment.
The Audi A4 is now being held as evidence in the shooting as police.
Capt. Jay Seely says they're now trying to figure out who was the driver of the vehicle on February 16 when 71-year-old Gerald Moore was shot dead in the driveway of his 8th Street home.
Police say the two in the vehicle were released after the chase and crash
"This particular Audi, used in this homicide, had distinct characteristics that patrol officers were looking for and this was just heads up police work by our patrol officers," Captain Jay Seely said.
The driver and female passenger were arrested at the scene but they're not named as suspects in the homicide.
The murder was the 4th homicide in the city this year
The homicide was the 4th killing reported in Yakima so far this year.
Yakima police responded to 1000 block of South 8th Street in regards to multiple shots heard. Neighbors located an adult male lying in the driveway who had suffered apparent gunshot wounds to his stomach. Lifesaving measures proved ineffective and the 71-year-old Gerald Moore was pronounced dead at the scene.
The investigation continues Today.
LOOK: What are the odds that these 50 totally random events will happen to you?
Stacker
took the guesswork out of 50 random events to determine just how likely they are to actually happen. They sourced their information from government statistics, scientific articles, and other primary documents. Keep reading to find out why expectant parents shouldn't count on due dates -- and why you should be more worried about dying on your birthday than living to 100 years old.
LOOK: What 25 Historic Battlefields Look Like Today
The following is an examination of what became of the sites where America waged its most important and often most brutal campaigns of war. Using a variety of sources,
Stacker
selected 25 historically significant battlefields in American history. For each one, Stacker investigated what happened there when the battles raged as well as what became of those hallowed grounds when the fighting stopped.
These are the battlefields that defined the United States military's journey from upstart Colonial rebels to an invincible global war machine.
KEEP READING: Scroll to see what the big headlines were the year you were born