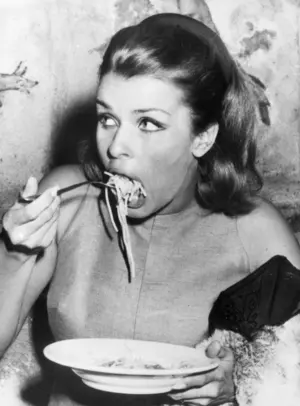 The Fire Department Spaghetti Feed Is October 11 — Join In On The Fun
Getty Images
Who doesn't love spaghetti? I have always wondered that. I don't think I have ever met anyone who really doesn't like good spaghetti and when it is spaghetti for a cause, then it tastes even better. The Yakima Firefighters Local 469 is having an awesome fund raiser and the dinner is spaghetti!It is the 23rd annual Fire Department Spaghetti Feed on October 11, 2017! I have lived here 7 years and have not missed one of them. They are so much fun to go to!
All of our proceeds from this event go to support the mission of the Washington State Council of Firefighters Burn Foundation. 
Come and enjoy the fun and for a good cause. The spaghetti feed will be at the City of Yakima Fire Department at 401 North Front Street.  It will start at 4pm until 7:30 pm.
It is only $7.50 for adults and $5 for children. You can also get a slice of yummy pie for a $1 ! See you at the spaghetti feed!