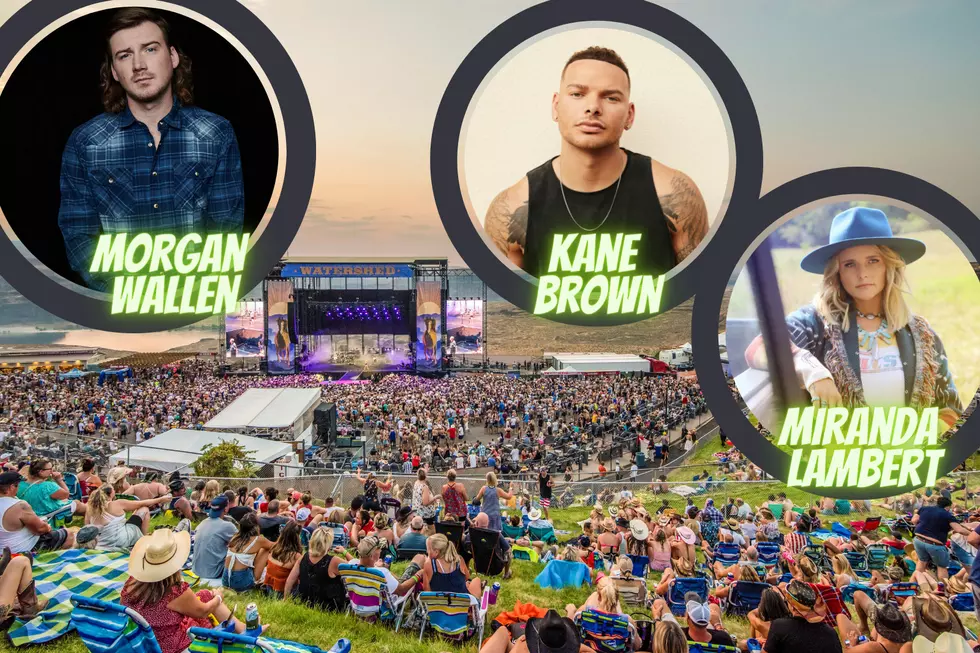 Amazing Lineup at Watershed Fest at The Gorge. Do You Want to Go?
Watershed 2022, Canva
It's almost here, Friday, Saturday, and Sunday, July 29th through 31st.
Watershed Festival 2022 comes to the Gorge Amphitheatre along the Columbia River at George, Washington. It's a three-day music festival and party with some of today's biggest country music stars and fans from all over the Northwest.
Watershed Festival's 10th Anniversary
It's hard to believe, but this event which has become one of the most anticipated music festivals in the Pacific Northwest turns 10 Years Old this year. This year's lineup promises to be one of the very best ever.
First Time at Watershed? What You Should Know.
If you've never been, it's vital to know quite a few of the do's and don'ts before you go, to maximize your fun and minimize your misery. Literally, everything you need to know can be found HERE.
How Can I Win 3-Day Passes (Wristbands) To Go To Watershed?
Easy. We have one last chance for you to sign up to win a pair of wristbands that will get you into an amazing three-day experience! Just fill out the entry form below. We'll draw our final winners on Wednesday, July 20th, so you'll have plenty of time to plan, shine your boots, dust off your hat, and pack your sunscreen!
Check Out Must See Images from WATERSHED 2021
The Best Country Singer From Every State
Some states, like Oklahoma and Texas, are loaded with famous country singers. Others, like Nevada and Maine, are still looking for a real breakthrough artist. See the best and most successful country music artist from all 50 states, starting with
Hank Williams
and Alabama.