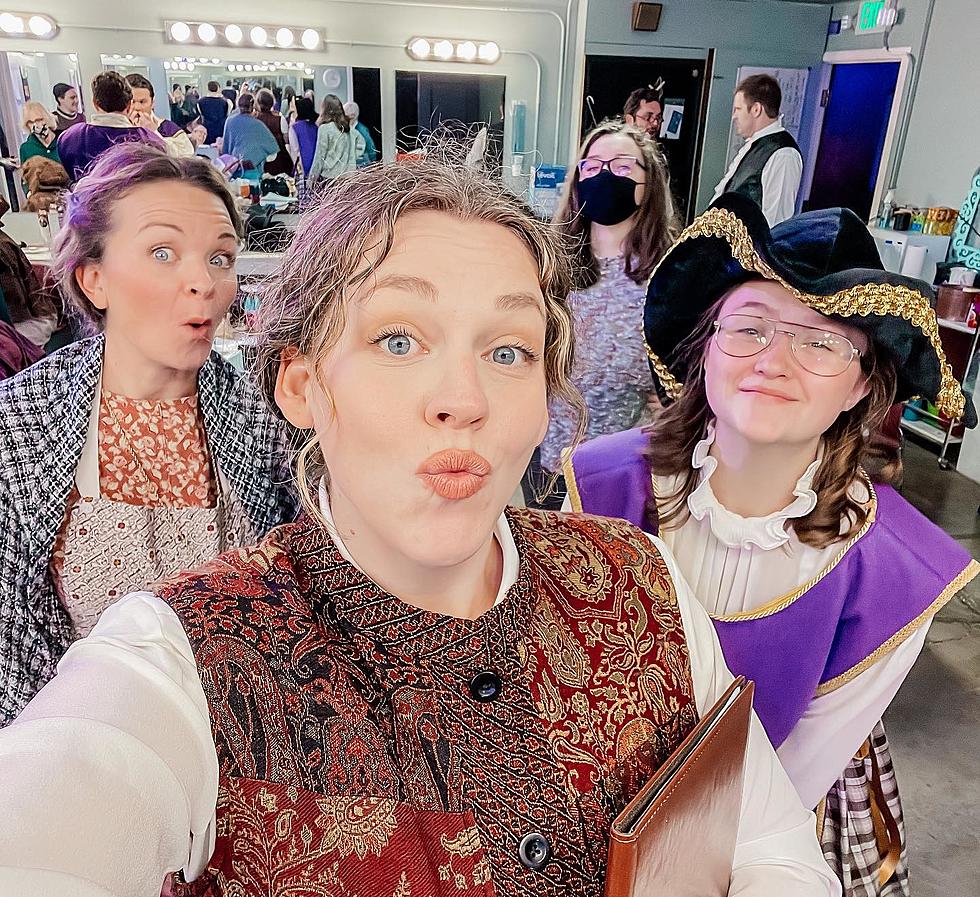 WTC's Beloved Holiday Musical Show for the Whole Family in Yakima
Photo Courtesy of Ryan Clinkenbeard
Community theatre in the Yakima Valley is alive and well. Having survived the pandemic and now flourishing in 2021, the Warehouse Theatre Company in Yakima continues its' mission to engage, enrich and encourage our community through shared experiences in theatre arts.
A history spanning seven decades, WTC has enjoyed a well-earned reputation for professional-quality musicals, comedies, and dramatic performances. Thanksgiving marks the opening of this season's holiday offering, 'Little Women: The Broadway Musical.'
WTC's Holiday Offering is 'Little Women: The Broadway Musical.'
Yes, based on Louisa May Alcott's life, you know the story of Jo, Meg, Beth, and Amy and you'll fall in love with their story set to a wonderful musical score. As has been our tradition with the Warehouse Theatre Company, the holiday season show will kick off on Thanksgiving night and run through December 11th. If you've been pining for a captivating community theatre performance that truly features amazing local talent, you'd best plan on picking up tickets soon.
Q & A With WTC Veteran & Little Women Director, Brandon Lamb
I've had the honor of working alongside Brandon Lamb as fellow members of the Warehouse Theatre Board of Directors, as well as having performed in numerous WTC productions together - and come to think of it - it was Brandon who directed A Christmas Story: The Musical, three short years ago. Casting me as the department store Santa took a great deal of Brandon's signature imagination. But somehow, it worked.
Busy with dress rehearsals leading up to Thursday's opening night, I asked Brandon to do a quick Question and Answer with me, in an effort to efficiently provide theatre-goers with a glimpse into what they can expect in this upcoming production.
Q: Is Little Women, the musical, the same story as the Little Women play?
A: It very much follows the same storyline as the play, the movie, and the novel.  Of course, the musical version is the best! 
Q: How is it different? (besides the music)
A: As in most adaptations, live theatre is usually a revised version of the original piece, mostly because of the limitations of what can physically be done in front of a live audience.  
Q: Give us the 60-second elevator pitch for the show.
A: This story gives us a glimpse into the lives of the 4 March sisters and their experiences of the late 1800s.  It is filled with amazing acting, challenging choreography, and beautiful sounds that stem from volunteer actors from around our Valley!
Q: What can theatre goers expect? Story. Music. Performers. Set, etc.
A: The entire show takes place in the March family attic.  The theatre has been transformed into a beautiful space that takes our patrons back in time.  The music is beautifully written and the show has quickly become one of my favorite directing experiences.  I cannot say enough about the performers, their abilities, and the exciting holiday treat they have prepared for our patrons of Yakima!
Q: How is this show different than the typical Christmas time show that WTC presents?
A: This show is full of adults!  Typically, we enjoy producing a holiday show with kids involved.  With the restrictions placed on us due to Covid, we opted to go with a show with all adults.
Q: Don't you miss doing shows with Brian Stephenson? 
A: Performing shows with Brian Stephenson are amongst my favorite memories.  Not to worry, we will get him on stage again...soon!
Q: What is your favorite salad dressing?
A: Ranch/Honey Mustard Combo.
Okay. Those last two questions were simply testing to see if he was really paying attention. He was. And, though I do look forward to working with Brandon on the stage again, I can assure you that I'll be ordering my own salad and dressing in the future.
Show Times, Dates & Ticket Information for WTC's Little Women-The Broadway Musical
November 25th (Thanksgiving Night), November 26th, 27th, December 1st, 2nd, 3rd, 4th, 8th, 9th, 10th & 11th. All showtimes 7:30 PM, with 2:00 PM shows on December 4th & 11th. See WTC online for information about tickets, upcoming auditions, and shows.
Warehouse Theatre Company - Yakima
TOP 10: The best holiday TV specials of all time, ranked
LOOK: Here Are the 25 Best Thanksgiving movies of all time
LOOK: 15 Unconventional Christmas Albums From the Past 50 Years