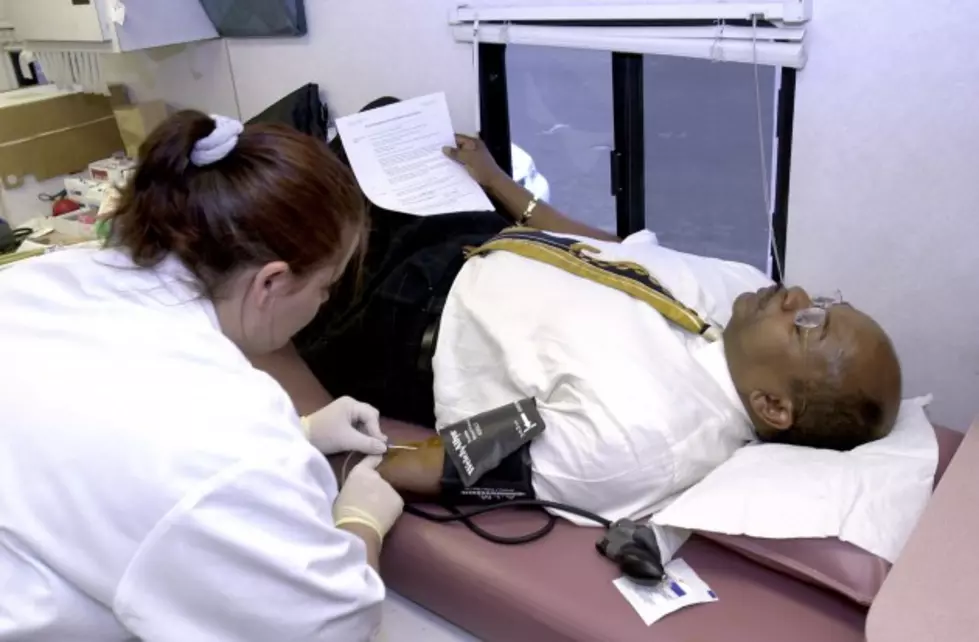 Yakima Blood Drives Highlight Red Cross Month
Getty Images
March is Red Cross month, and several blood drives are being held in Yakima during March in in observance of this event.
According to a Red Cross press release:
Donors are everyday heroes who help save lives. During March, Red Cross Month, the American Red Cross recognizes these lifesavers, thanks them for their generosity and encourages others to join their ranks.
Upcoming blood donation opportunities Yakima include:
Yakima Blood Donation Center Blood Drives 302 S 2nd St.Yakima, WA 98901. Every week in March, Wednesdays from 2:00 p.m. to 6:30 p.m., Thursdays  from 12:00 p.m. to  4:30 p.m., Fridays from  9:00 a.m. to 1:30 p.m.
West Valley Nazarene Church Blood Drive, 7109 West Nob Hill Blvd. Yakima, WA 98908. Tues. March. 25, 2014 2:00 p.m. to 7:00 p.m.
Knights of Columbus 6097 Blood Drive, Knights of Columbus Yakima, 5502 W. Chestnut, Yakima, WA 98908 Wed. Mar.26, 1:00 p.m. to 5:30 p.m.