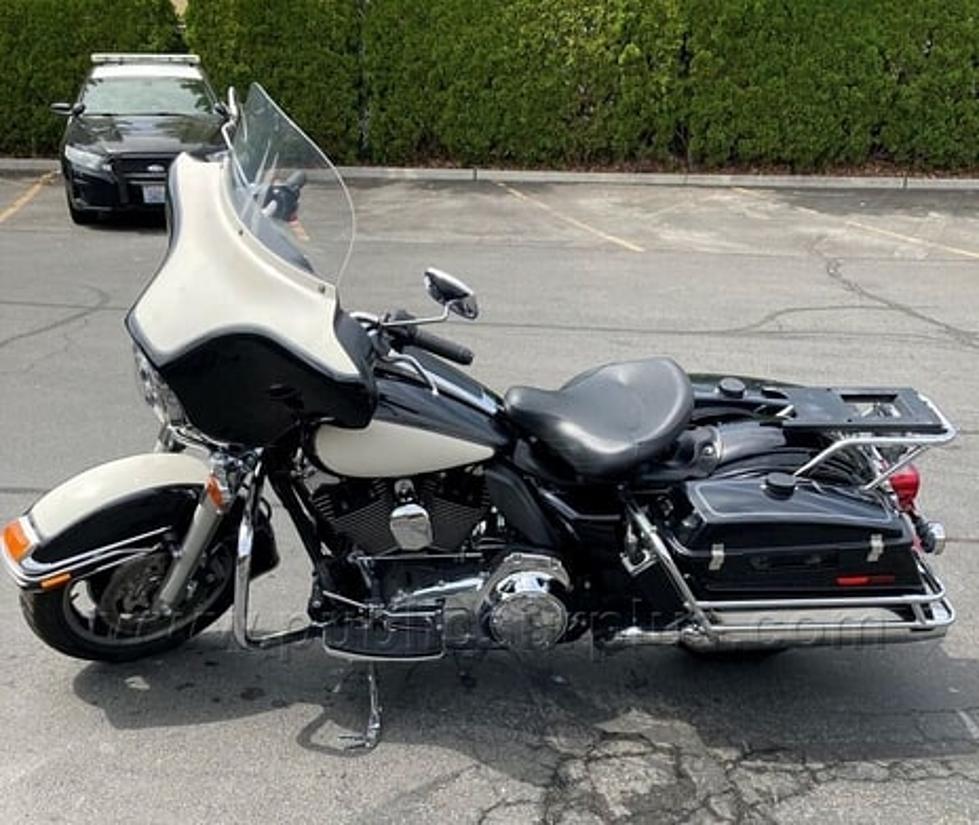 Yakima Police Department Auctioning Two Harley-Davidson's
The Yakima Police Department has a sweet deal if you are looking for a good deal on a used Harley-Davidson motorcycle.

The department has two 2013 Harley-Davidson Electra Glide bikes that are being taken out of commission but could be a great find for someone that's "on" to buy. Both bikes have under 30,000 miles on them with one of the pair at under 15k!
Each one of the cycles have met their reserve bid of $8,000 and have 103 cubic inch motors and are described as being in good condition. Other features include:
BLACK/WHITE EXTERIOR COLOR
BLACK INTERIOR COLOR
REAR WHEEL DRIVE
2 AXELS
ABS BRAKES
They do not have:
ALARM
POWER STEERING
SPARE TIRE
If you are considering placing a bid online, it's advisable to do so sooner than later.
When does the YPD auction close?
The last day to put a bid in on either of the two motorcycles is Tuesday, October 19that 4:00 p.m.
There are many other items available to bid on including a 2006 Honda Accord. As of this writing, the bid on that vehicle sits at $3,550. Could be a great first car for a teen driver or maybe somebody that is currently in a tight spot.
There are numerous office supply machines and even a 1980 Ford Flush Truck!
VISA, MasterCard and Discover are accepted as payment and the high-bidder is required to pick the bike up at the Yakima Police Department located at 200 South 3rd St. in Yakima.
For any technical questions, or to see the bike(s) in person, you are asked to contact Ira Cavin; ira.cavin@yakimawa.gov, (509) 728-6895.
Is Harley-Davidson the most recognized brand name in America? The folks at Nike and Coca-Cola may have a thing of two to say about that. Find out where Harley ranks in our list of
The 100 most popular brands in America
KEEP LOOKING: See what 50 company logos looked like then and now