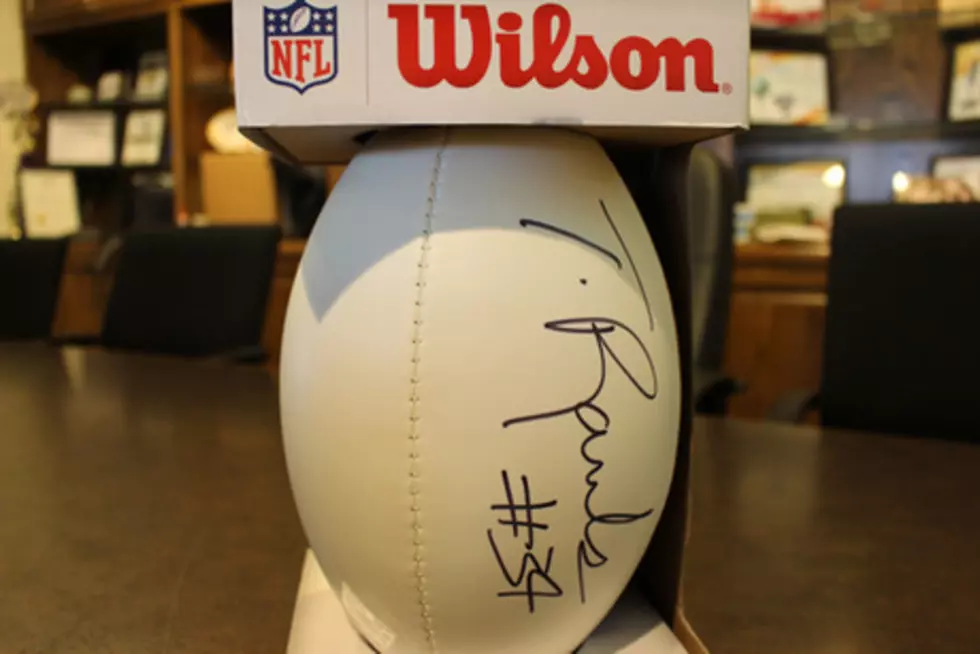 10 Deeds In 10 Days Celebrity Auction Is Open for Bidding
Townsquare Media
The 10 Deeds in 10 Days Celebrity Auction kicked off this morning (Oct. 3) at 6 and runs until 7 p.m. Friday (Oct. 7). One of the items up for bid is the Thomas Rawls Seahawks signed collectible football pictured above. Also available are:
An ESP guitar signed by all the current members of Trans-Siberian Orchestra
A Toby Keith "Clancy's Tavern" gold certificate
A framed and autographed Rob Zombie poster
A fancy framed motorcycle photo by Yakima photographer Ken Rink
An autographed Yamaha Acoustic FG 700s. This guitar features autographs from Carrie Underwood, Gary Allen Maddie & Tae, Dierks Bently, Chris Young, Michael Ray, Kelsey Ballerina and Joe Nichols.
Autographed & Framed Lyrics From Sir-Mix-A-Lot's 'Baby Got Back'
Framed & Autographed 'Army of Anyone' Poster
Plus Washington State Cougar football tickets and Apple Tree golf passes with cart rental.
All proceeds from the auction will benefit Rod's House, the YWCA, the Yakima Veterans Support Group and the Selah Food Bank.