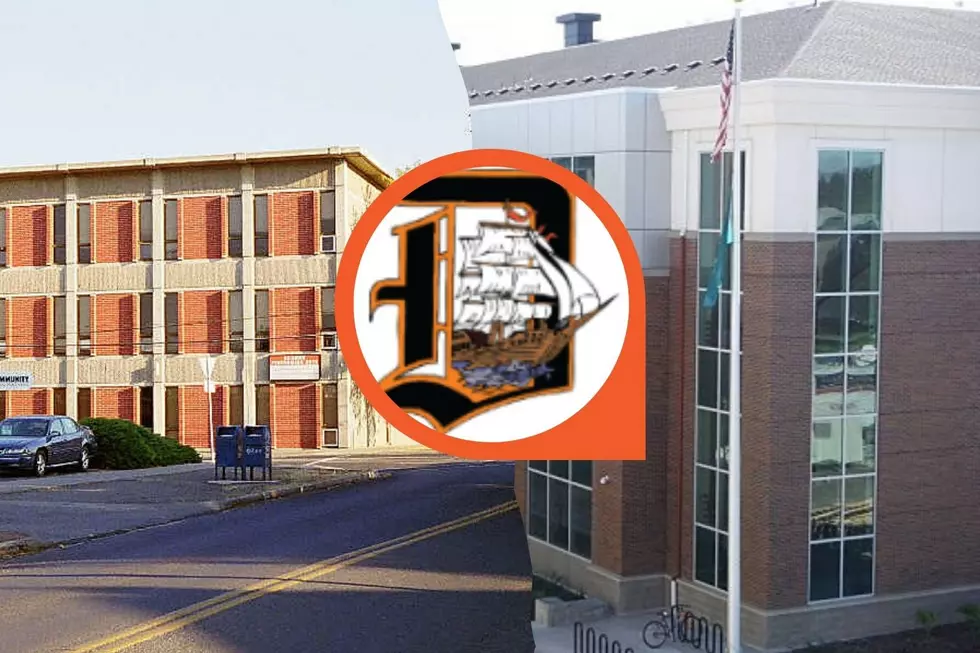 5 Famous Alumni That Went to Davis High School in Yakima Washington
ysd7.org/tsm yakima/canva
5 Famous Alumni That Went to Davis High in Yakima Washington
A. C. Davis High School in Yakima, Washington, home of the Pirates, has been getting a ton of attention across the country recently, and for great reason! Davis High School, as its affectionately called by the locals these days, has some notable alumni that have been making national news. We have some Yakima celebrities in the sports world plus a Grammy and Soul Train Award nominee among the notable alumni at Davis High! https://www.ysd7.org/davis
The school has gone through an impressive upgrade during the past decade, so much so that it would be completely unrecognizable to someone who has lived away from Yakima, Washington for more than the past twenty or even 10 years ago. We take a look at some of the notable alumni who have kept Davis High school on the list of the "it" Washington state high schools.
5 Notable Alumni from Davis High School in Yakima, Washington
It's not every day that the infamous "Welcome to Yakima The Palm Springs of Washington" sign gets refreshed but when Davis High School graduate and Class of 2012, Cooper Kupp, was named the Most Valuable Player at Super Bowl 56 in 2021, a sign went up that said, "Cooper Kupp Country." Cooper comes from a line of Central Washington football "stars" to play for the NFL, including his father and grandfather. Cooper currently plays for the Los Angeles Rams in the NFL as a Wide Receiver.
TRIVIA: Cooper Kupp is the only player who managed to break the previous Davis High School football touchdown and receiving record streak that was made by the #4 notable alumni on this list.
Talk about a football legacy! Taylor Stubblefield graduated from Davis High School in Yakima (Class of '04) as one of the top scorers in the Pirate's football sports history. Taylor was drafted to the NFL and played for the St. Louis Rams and the Carolina Panthers. He has an impressive resume of coaching wide receivers all across the country. He is now the head Wide Receivers coach at Penn State University.
TRIVIA: Taylor not only played football for the Davis Pirates, he also played which two other sports during his high school years? HINT: He helped the Pirates when state championships on the "court" in one of the sports; he "sprinted" his way to the top in the other one.
3. Jon Marc Beauchamp
Jon Marc Beauchamp made his mark at Davis High School. He comes from an esteemed Yakima family legacy to boot. His father, Henry, became Yakima, Washington's first (and only) African American mayor. Jon Marc played hoops for the Davis Pirates and is listed among the top ten scorers in the school's history. His amazing talent for basketball lives on through his son, MarJon, who was recently drafted to the Milwaukee Bucks NBA team!
TRIVIA: What number will MarJon be wearing on his Milwaukee Bucks NBA jersey? Hint: This number is considered the "Natural Number" in the mathematical world but has a very special meaning to MarJon representing what he describes as his rise from the "bottom".
If I were to tell you that a student from Davis High School graduated and went on to become a Soul Train Music Award and Grammy nominee, would you be impressed? We certainly are! Oleta Adams was not only nominated for her famous cover of Get Here, she was also featured on Tears For Fears' The Seeds of Love album, released in 1989. Her voice was prominently featured in their song, Woman in Chains.
TRIVIA: Oleta Adams was a backup singer for a famous 80s pop band. HINT: The band's song, Head Over Heels, has been regarded as one of their biggest progressive pop hits.
President Franklin Delano Roosevelt nominated this Davis High School graduate (he was the valedictorian of his class) to serve on the United States Supreme Court back in 1939. Justice Douglas attended Whitman College in Walla Walla and got his J.D. degree at Columbia University and was a professor at Yale. He also served in the United States Army. You can see several exhibit items about Justice William O. Douglas inside the Yakima Valley Museum (2101 Tieton Dr, Yakima). He grew up in poverty and was once a cherry picker to help make ends meet for his mom and siblings.
TRIVIA: Do you know what the "O" in William O. Douglas' name stands for? Hint: There is a famous popcorn company that contains the same as Justice Douglas' middle name.
See Yakima's Changes in 14 Years with These 22 Photos
Let's do the time warp, again! Yakima has changed so much in the past 14 years as you can see in the photos below.
Take a Pic of Yourself in Yakima at One of these 74 Mural Selfie Walls
Did you know that the city of Yakima, Washington, has over seventy-four (74) murals that would make for a fantastic place to get your sightseeing selfie? You've no doubt taken quite a few selfies in front of popular landmarks and selfie wallls.
Keep your eyes out for one of our unique photo-op murals to add to your collection in your social media pics, and stop and take a memorable selfie of yourself in the heart of Yakima!