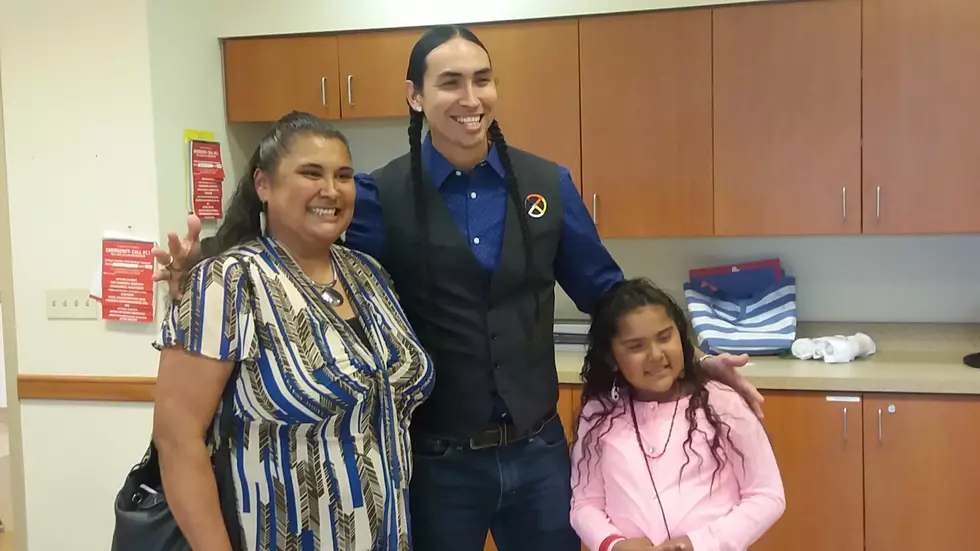 Actor and Comedian Tatanka Means To Appear at Heritage University
Photo By D-Rez/ TSM
Tatanka Means is well known actor, comedian, and motivational speaker. Within the Native American community. HIs tribes include the Oglala Lakota, Omaha, Yankton Dakota, and Dine` descent.
He scheduled to return to Heritage University. Located in the Yakama Nation. Specifically in Toppenish, WA.
If you're not familiar with the Tatanka's work. He's been in many movies and TV shows. He's appeared in movies such as More Than Frybread. and most recently Killers of The Flower Moon. Tatanka has also appeared the TV shows The Son and Reservation Dogs. He performs with 49 Laughs Comedy. Doing stand-up comedy across the country.
Tatanka is set to make an appearance at Heritage university. Wednesday, November 8, 2023.  As a part of Heritage University celebration of Native American Heritage Month.
This event will be at Heritage University. At the Smith Family Hall. This is also free to attend for everyone. It goes from 6:30 PM to 8 PM. You can get more details at heritage.edu/events. Hope to see you there.
The last time he came to Heritage University. He was promoting Television show that he appears in. The Son, starring Pierce Brosnan.. And put on a comedy show.  He was nice enough to do a quick interview. See the video below.
Tatanka Means is also scheduled to perform at Legends Casino Hotel. For the Native American All Star Comedy Night. This show is scheduled towards the end of November.
Tatanka Means Website
Tatanka Means on Instagram
Tatanka Means on Facebook
Scenes from the Chalk Art Festival 2023
Gallery Credit: Reesha Cosby