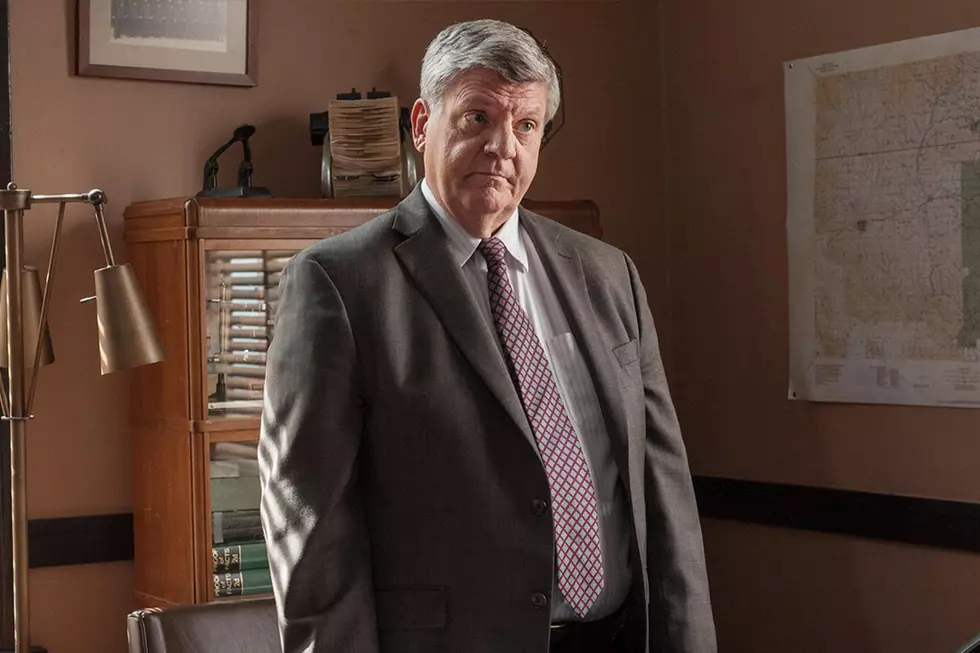 Actor Brent Briscoe Dies at 56
Photo Credit: Showtime
Twin Peaks and Parks and Recreation actor, Brent Briscoe passed away at the age of 56 on October 18 in Los Angeles, CA.
According to Variety, the actor's death was caused by "a serious fall that resulted in internal bleeding and heart complications."
"We lost a class act on Wednesday," Briscoe's representative said in a statement. "Brent played hundreds of roles throughout his career but his greatest role was to his family and friends. He was as genuine as they come. We will miss him dearly."
In addition, director David Lynch expressed his grief in statement.
"I want you to know how much I loved working with Brent.  I worked with him on 'Mulholland Drive' and Twin Peaks.'  I loved him as an actor and a great person.  I'm holding good thoughts for all of you. I will really miss working with Brent again."
Briscoe was best known as diner owner JJ in Parks and Recreation and Detective Dave Macklay in Twin Peaks.
The actor is survived by his father Carl, brother Kent and sister Shelley.