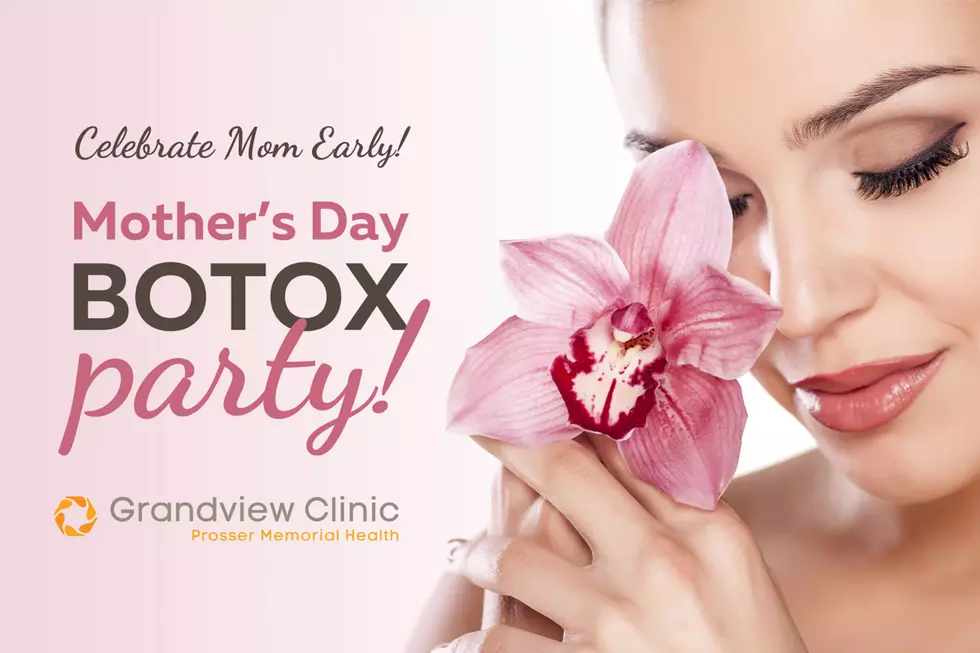 Celebrate Moms Early with a BOTOX Party at Prosser Memorial Health's Grandview Clinic
Prosser Memorial Health's Grandview Clinic
A big day is coming up for many women in our lives, whether they are moms, grandmas or pet-moms.
Some may prefer to celebrate Mother's Day with a special family outing or breakfast in bed made by little hands — but if your lady is like many we know, what she really wants is some time to relax and focus on herself.
Prosser Memorial Health's Grandview Clinic is hosting a BOTOX® Party for all ladies. They'll have refreshments, gift bags and great specials:
$10 for BOTOX® (per unit)
$450 for JUVÉDERM XC
$475 for JUVÉDERM Ultra Plus
Appointments and a $50 deposit are required. Everyone must wear masks and follow safe distancing guidelines. Make your appointment today by calling 509-203-1068.
Mother's Day BOTOX Party
5:30-8 p.m. Thursday, May 6
Grandview Clinic, 1003 Wallace Way
Appointments required by calling 509-203-1068