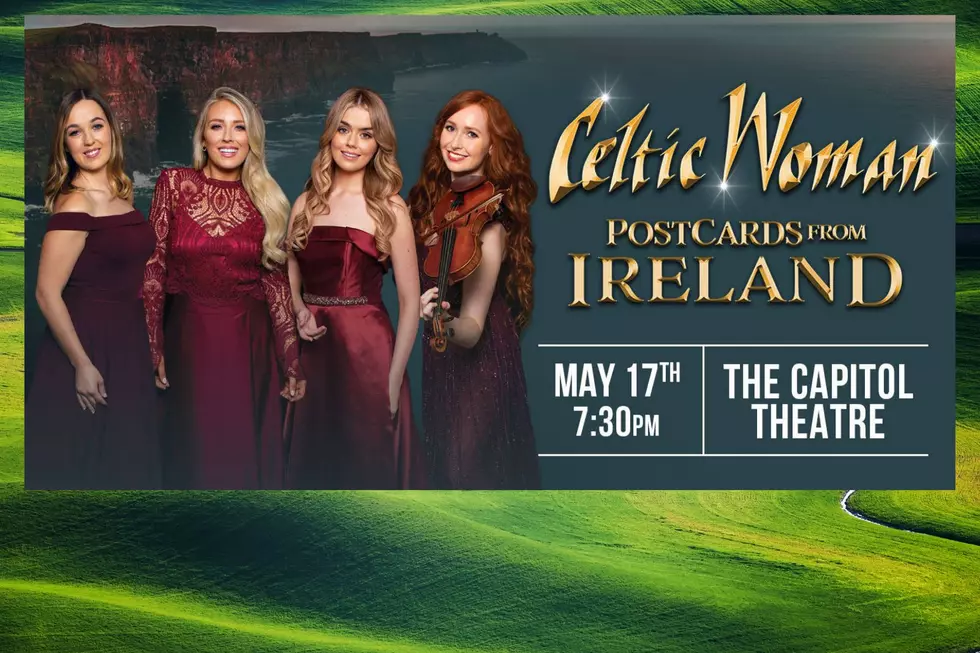 Celtic Woman: Postcards From Ireland, at Yakima's Capitol Theatre
Celtic Woman: Postcards from Ireland, Capitol Theatre, Canva
Coming to The Capitol Theatre in Yakima, it's a taste of Ireland.
You'll feel lucky, indeed, to experience this amazing musical event and you won't want to miss it.
Celtic Woman: Postcards From Ireland at The Capitol Theatre in Yakima
This show is a must-see. Grammy-nominated global music sensation Celtic Woman is thrilled to return in 2022 with a brand-new show Postcards from Ireland.
Postcards from Ireland celebrates the rich musical and cultural heritage of Ireland; taking audiences on a journey of story and song from across the Emerald Isle. Embrace an evening of angelic voices, breath-taking harmonies, and instrumental virtuosity, transporting you from your theatre seat to the lush landscapes of Ireland.
When is Celtic Woman: Postcards From Ireland Happening at Capitol Theatre?
Tuesday, May 17th at 7:30 PM. Get tickets and information at capitoltheatre.org/. SPECIAL OFFER: "buy 3 tickets, get one free". Fill out the form below for your chance to win a pair from us!

15 Ways You Can Help People in Ukraine Right Now
As Americans watch events unfold in Ukraine, many wonder how they can help. Below is a list of organizations responding to the crisis in Ukraine along with information on how you can support their various missions.