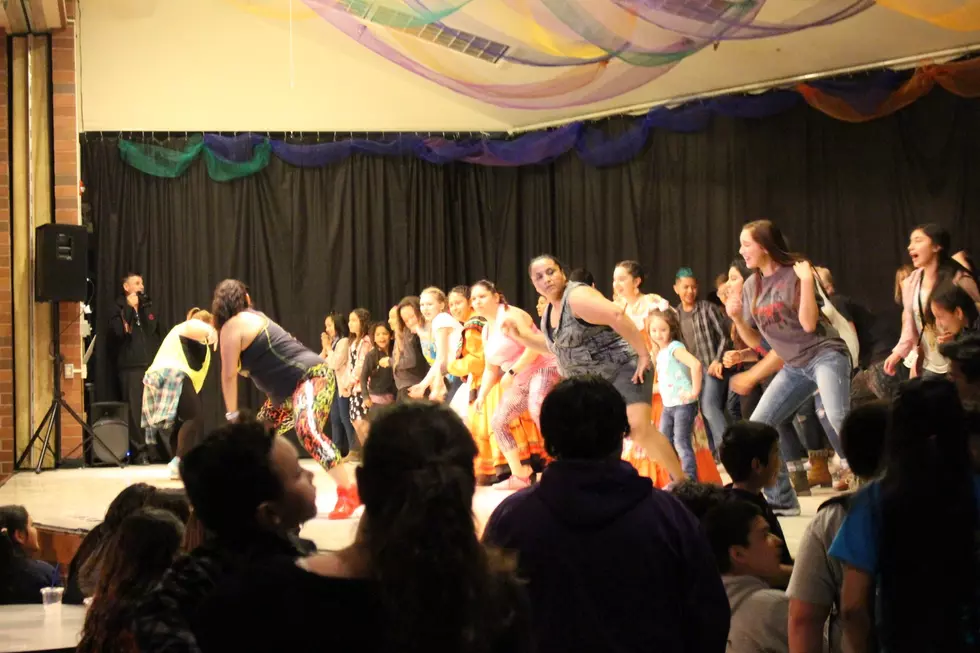 Cultural Unity Fair Returns To the Wapato Middle School[Videos]
Photo By D-Rez/ Townsquare Media
It's a long-running tradition in my hometown of Wapato. An event showcasing the culture and foods of the valley. Known as the Cultural Unity Fair. Also known as CUF.
This event has been going for over three decades. Up until the late '90s. The Cultural Unity Fair was held at the Capitol Theater. I remember because I was apart of that last performance group. Then CUF was moved to the Wapato Middle School. Due to funding and time.
Then covid came through in 2020 and put a pause on this event.
CUF is where the staff and students of the Wapato Middle School. Came together and did performances from cultures from around the valley. From Native American, Mexican, to Filipino. Including dances from the '70s, '80s, '90s, and today.
Food was available from many of the cultures from around the valley. From the cheese zombie, frybread, to pizza. It was like a dinner and a show for the whole family.
But now in 2021, we all adapted in some form. The Cultural Unity Fair is coming back in a modified version. This year it is going to be the Drive-Thru Cultural Unity Fair.
This year's CUF will be focused on diverse foods in the community. It will take place on Thursday, April 1st at the Wapato Middle School. From 4:30 PM - 7 PM. Tickets are available for pre-purchase at the Wapato Middle School.
The menu is modified for this year. There is a dinner sampler plate for $14. The plate comes with a Cheese Zombie, frybread, a slice of pizza, 2 tacos, and 2 lumpia.
There is also a dessert sampler plate for $6. That comes with a cinnamon roll, a churro, a piece of crazy cake, and a slice of blueberry pie.
And Al La Carte Items. These are crowd favorites. $3 a ticket for a cheese zombie. $6 a ticket for a piece of salmon with rice.
As mentioned before this will be a drive-thru event. It is recommended that you pre-purchase tickets. According to a Facebook group post with the City of Wapato. You can pre-purchase your tickets at the Wapato Middle School. Between 7 AM - 3 PM. Until Friday, March 26th, 2021.
For those that pre-purchase tickets. There will be an express lane. From 4:30 PM to 5:30 PM. That is the recommended way to go. Plus you'll enjoy your food a little bit faster.
Tickets will be available at the event. From 5:30 PM to 7 PM. For anyone attending you are encouraged to wear a facemask or face covering.
I know the CUF staff can't wait to see everyone. At the 2021 Cultural Unity Fair at the Wapato Middle School.
For any questions about the event, you can call the Wapato Middle School at 509-877-2173.
Here are some videos from past CUF events at the Wapato Middle School. Don't forget to subscribe the 107.3 KFFM Youtube Channel.
KEEP READING: 3-ingredient recipes you can make right now