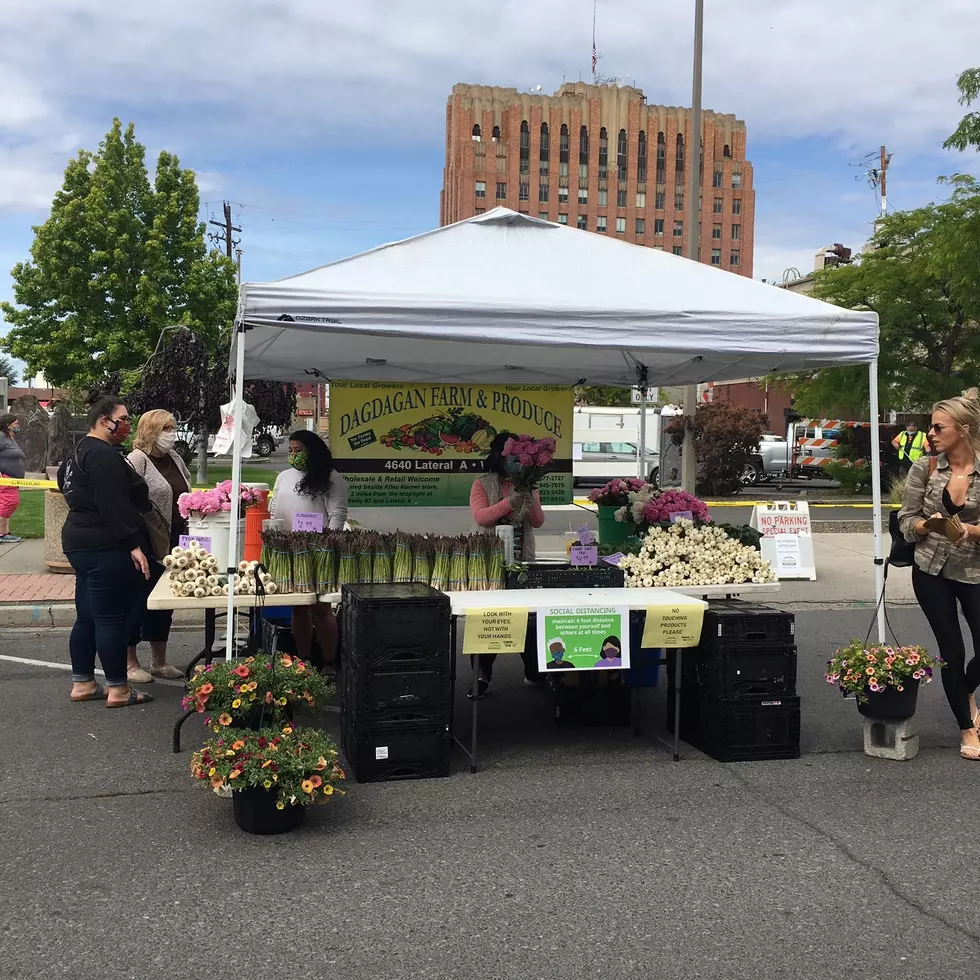 Downtown Yakima Farmer's Market: Different Look, Still Delightful!
pnwfoodphotog
With nearly two dozen vendors heading into Week 3, the Downtown Yakima Farmer's Market almost makes you feel like life is back to normal -- only safer.  Like everywhere else in Yakima County right now, hand sanitizer greets your at the entrance, patrons are reminded of the 6-foot rule, and masks are encouraged. Instead of fingering everything and grabbing what you want, vendors carefully select the items you point to, and bag your vegetables, fruits, cheese, meats, flowers, bread, and anything else that catches your eye.
And let's be honest, there is a lot of variety to fancy. If you're looking for fresh ingredients to take home and grill or wash and eat raw, the selection ranges from asparagus, onions, radishes, specialty mushrooms, bok choy, and so much more. If you're like most of us and you leave cooking to the experts, you can choose everything from grilled Filipino food to wildly decadent cupcakes.
If you want to cook at home but not have to worry about all the ingredients, there's easy-to-make packaged food as well. Some of the vendors even allow you to pre-order via the market website (which also lists all the vendors).
At our house, we like to enjoy a nice charcuterie board with some local crafted beverages. Guess what! The Downtown Yakima Farmer's Market has us covered. From moonshine to cheese, salami, breads, fruits, nuts, pickled items and something new with each booth, we're covered.
"We allow four to five people per vendor into the market at a time," say Yvette Lippert, market manager, to help with social distancing. She says they are authorized to take WIC and Senior FMNP, as well as food stamps.
Additionally, they participate in the SNAP Market Match program that allows them to match dollar-for-dollar the amount taken off a customer's SNAP card (also known as EBT or food stamps.) This money can be used for fruit, produce, herbs, herb plants and mushrooms.
The hours are Sunday's 9:00AM to 1:00PM, through October 11. For FAQs and more information, CLICK HERE.
Enter your number to get our free mobile app
KEEP READING: 3-ingredient recipes you can make right now