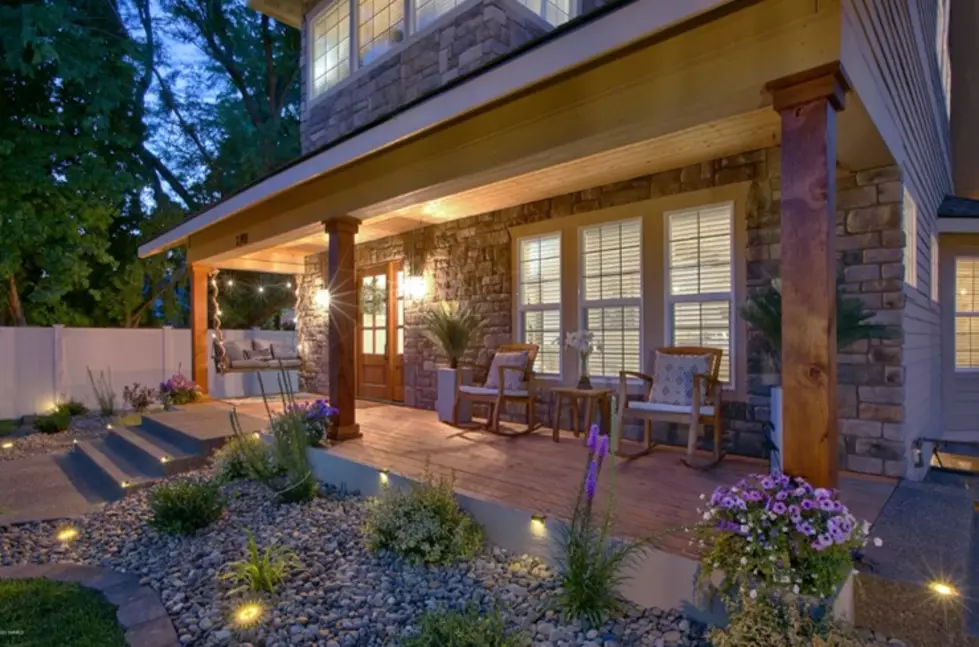 Look Inside This Gorgeous Half-A-Million Dollar Home 98902 Zip
Cory Beemis, John L. Scott Realty via Zillow
I have lived in the same Yakima apartment since 2003 and I yearn for the day when I can move into my own house.
I was pretty lucky to have discovered the place where I live, nestled in the heart of southwest Yakima close to Davis High School. Sure, there has been some crime in the area, such as the time(s) my car has been broken into, the Halloween murder in the alley, that one time I woke up on a Saturday morning and discovered that someone had not only jacked my car up, they stole one of the tires.
These are all big red flag signs from up above that I should move away, but it is not that easy to find a 2 bedroom apartment that is affordable within my budget. I will admit that I am spoiled because my current monthly rent looks like something out of 2004. It is VERY low and it allows me to have the kind of lifestyle to work part-time hours, take and pick up my daughter to school every day, and be home with her for the rest of the day without having to drop her off at child care because I have to "rush back to work".
I deliberately keep my monthly expenses low so that in case of emergency I can still make the rent and keep the lights on. My philosophy of "live within your means" has saved me many times during a bout with unemployment and cutbacks in my work hours. While it has kept me from being homeless, the flip side is that it has caused me to rest on my laurels and not pursue getting a second job to bring home enough money for moving into a bigger space.
Now that my daughter, Willow, is 9-years-old, I find myself facing the inevitable emergency situation where I need to "woman up" and get a second job so that we can move into something bigger. It is time for me to face the writing on the wall: I need to move out of my humble, tiny 1-bedroom and either hunker down to buy a house or move to the outskirts of Yakima where I can actually FIND a place to live.
Either way, I am deeply disappointed that I need to find a new side hustle that will allow me to pay these exorbitant rental or mortgage fees of the 21st Century.
Adulting is depressing. Welcome to the real world.
I just looked on Zillow to get a feel for the prices of homes within my 98902 zip code and let's just say that I would have to find a sugar daddy to afford the mortgage around here. Again, depressing! Take for instance this half-a-million-dollar home on South 24th Avenue. If you have $524,000, you can get it today. It is multi-level, has three (3) beds and 3 baths (perfect for me), laminated floors, high ceilings, a bar, an island in the kitchen, a relaxing front porch, and its own GATE!
Sugar Daddy, where are you? HA!
House for Sale: 2701 W Yakima Ave
KEEP LOOKING: Look Inside George Strait's Spectacular Mansion