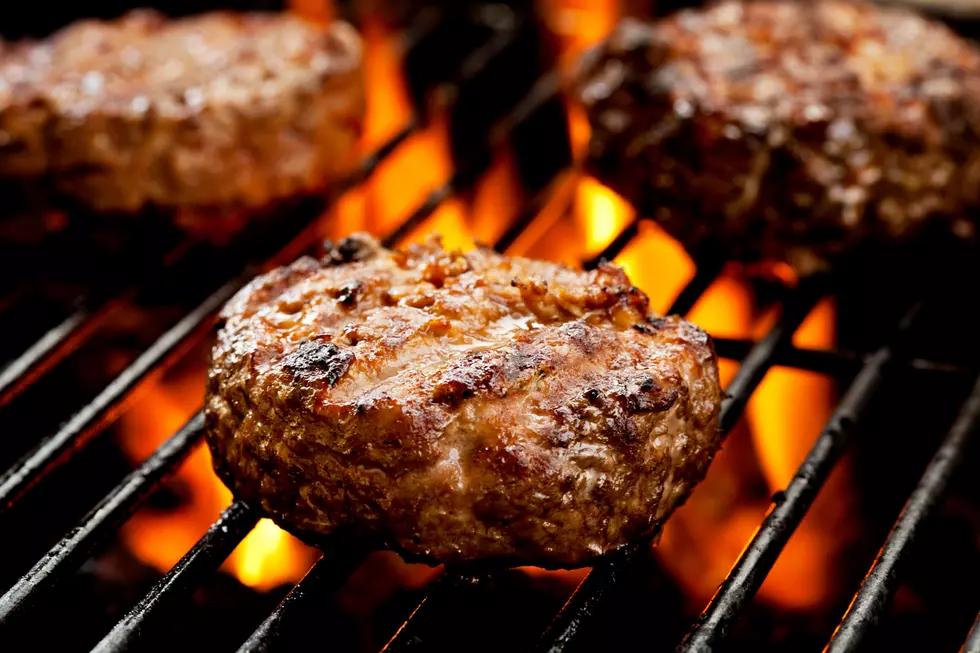 'I Make the Best Burger in Yakima'. Gordon Ramsay Taught Me!
Getty/ThinkStock
As we head into the Memorial Day Holiday Weekend, many of us will be dusting off the grill, polishing our outdoor tongs and spatulas, making sure to have plenty of propane, charcoal briquettes or whatever heat source  we use, so that we're ready for the 'unofficial kickoff' to summertime grilling.
'I Make the Best Burger in Yakima'. That's quite a bold statement, isn't it? Bold, yes, but can I back it up? Well, while that's not likely or even practical, I will let my mentor, Gordon Ramsay, do the talking in just a moment. But before I share what Sir Gordo taught me when it comes to making the perfect grilled burger, let's examine some very, shall we say, 'alternative' barbecue foods I've discovered, which you may or may not want to try.
Recognize this? Oh, haven't you grilled a nice batch of Thai Green Curry Crickets before? Well, perhaps you've impressed your backyard BBQ attendees with some Sweet Chili Pigeon Burgers, Salted Weaver Ants, BBQ Mole Crickets or Chocolate Dipped Worms.
If that's a little too adventurous for you, but you still like a little variety, doing a nice combination of meats, seafood, veggies and yes, even fruit on the grill, could take you away from the same ol' same ol'.
I don't know about you, but I began grilling as a very young man. I felt I needed to take my place at the grill as a sort of misguided masculine obligation. Early in my marriage, with my wife effortlessly eclipsing me in the kitchen, I grabbed the grilling tools and apron and proclaimed myself 'Master of the Grill'. What resulted was years of killing whatever I was barbecuing twice. Once during the harvest (someone else did the dirty work) and again when I cremated the chicken or burgers or steak or whatever I slathered with store-brand barbecue sauce. I was a terrible failure at the BBQ.
Then, about 15 years ago, I attended a backyard soiree where the host happened to be a true 'Master of the Grill' and I picked his brain. He was grilling everything from gourmet burgers to brats to chicken that was juicy and succulent and even salmon for a very large gathering. I absorbed as much as I could (both knowledge and food) and it led me to really studying the art of outdoor cooking. Hey, I'm not saying that I'm the next Gordon Ramsay and I'm not even going to frighten any chef out of their Toque. However, I can treat my family and friends to some very good outdoor cooking by attempting to emulate the greats. So when I say Gordon Ramsay taught me, I mean I've watched hundreds of hours of his instruction over the years, almost to the point of Man Crush.
So, now I'm going to share this Gordon Ramsay video from YouTube. I'm going to attempt this burger recipe this weekend. It's worth the 10 Minute watch. Let me know what you think and if you try it - send me pictures and reviews if you do. If you haven't already, download our station app. It's easy to send videos, photos and audio to us directly.
Enter your number to get our free mobile app
KEEP READING: See 25 natural ways to boost your immune system