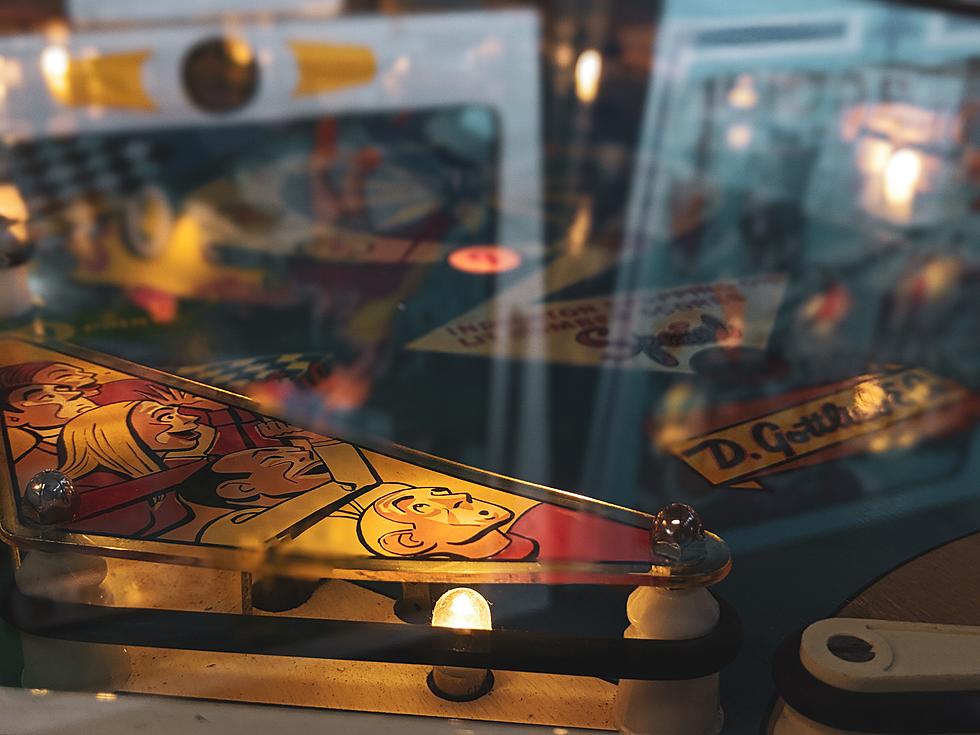 Once Upon a Time, the City of Zillah Banned Pinball Machines
Ben Kim on Unsplash
TL;DR Version: Proof yet again that old folks have been dissing whatever their kids like to play or do since the beginning of time.
Don't ask me how I found out that back in 1959, the city of Zillah issued a citywide ban on pinball machines. Actually, if you pull up a chair, I'll tell you exactly how I stumbled upon this funny and wild bit of Zillah history. You see, there is a Facebook page called, Zistory: A Zillah Washington History Page. It is filled with fascinating old photographs and history tidbits about the beautiful and quiet country town located in the Lower Yakima Valley.
As I was scrolling through some of the photos submitted by members of the Zillah history Facebook page, a photo caption caught my eye. It almost made me spit out my coffee all over my desk.
"Pinball ordinance to be enforced."
"Zillah - At a regular meeting of the Zillah town council Monday evening the council instructed the town marshal to stop minors from playing pinball machines in Zillah."
Not the TOWN MARSHAL! 😂
Those of us living in the year 2023 will read this and find this ban preposterous but in many parts of America back in the 1940s thru the 1970s, pinball games were considered wild and reckless - the devil's handiwork, if you will!
Zillah, Washington historians speculate that the Squeeze Inn in Zillah had a pinball machine. Certain influential and uptight townsfolk didn't want their kids being "immoral" by getting their hands on that dang pinball.
"Listen, Sally Mae, those dilly-dallyin' flashy contraption pinball machines could lead our youngsters down a crooked path! We've got to get Town Marshall Cletus to BAN THEM minors from touching it!" - Some townsperson in Zillah in 1959, probably
OKAY, SO WHY THE HECK WERE PINBALL MACHINES BANNED IN ZILLAH?
Simply put: Pinball was blamed for gambling, addiction, and time-wasting. It was not allowed for kids under 18 in Zillah.
Cities across America, like New York City and Zillah, banned pinball games. This likely stemmed from the fact that mobsters and other trouble-making hoodlums loved playing pinball and other gambling games of "chance."
The parental reasoning in Zillah, Washington was if the kids were out there spending quarters playing pinball machines, that meant they weren't busy doing their chores! Studying! Working on the family farm! Or thinking about "the Lord" (I guess).
Time spent playing on the devil's pinball machines meant the kids weren't doing wholesome things like hammering on this old jalopy!
More delightful Zillah, WA history finds from the newspaper archives
Here are some more delightful Zillah, Washington history finds from the newspaper archives!
"THAT ONE TIME..."
Talk about a coincidence, during my research for THIS story, I came across a headline from 2019 that the History Channel wrote about this subject:
"That Time America Outlawed Pinball"
I think this headline coincidence happened because "great minds think alike!" The only headline that came to my mind to write for this story was, "That One Time..."
FYI: The History Channel's article on the banning of pinball is fascinating to read, so when you have some time, grab a cup of hot cocoa and enjoy it here!
MORE TO READ:
Got a news tip? Email us here.
LOOK: Do you know these iconic quotes from '70s TV shows
Stacker
looked through the vast array of groundbreaking 1970s television and identified 25 of its most iconic (and most memorable) quotes.
WOAH: 99 Signs You Were a Teenager in the '90s
Grab your Hypercolor T-Shirt and Bonnie Bell Lip Smackers because we're traveling in time to the most radical decade of them all. Only real '90s teens will remember these iconic pop culture moments--see how many you recall!
LOOK: Best Beers From Every State
To find the best beer in each state and Washington D.C., Stacker
analyzed January 2020 data from BeerAdvocate
, a website that gathers user scores for beer in real-time. BeerAdvocate makes its determinations by compiling consumer ratings for all 50 states and Washington D.C. and applying a weighted rank to each. The weighted rank pulls the beer toward the list's average based on the number of ratings it has and aims to allow lesser-known beers to increase in rank. Only beers with at least 10 rankings to be considered; we took it a step further to only include beers with at least 100 user rankings in our gallery. Keep reading to find out what the best beer is in each of the 50 states and Washington D.C.
50 Most Popular Chain Restaurants in America
YouGov investigated the most popular dining brands in the country, and Stacker compiled the list to give readers context on the findings. Read on to look through America's vast and divergent variety of restaurants—maybe you'll even find a favorite or two.
Take a Pic of Yourself in Yakima at One of these 74 Mural Selfie Walls
Did you know that the city of Yakima, Washington, has over seventy-four (74) murals that would make for a fantastic place to get your sightseeing selfie? You've no doubt taken quite a few selfies in front of popular landmarks and selfie wallls.
Keep your eyes out for one of our unique photo-op murals to add to your collection in your social media pics, and stop and take a memorable selfie of yourself in the heart of Yakima!