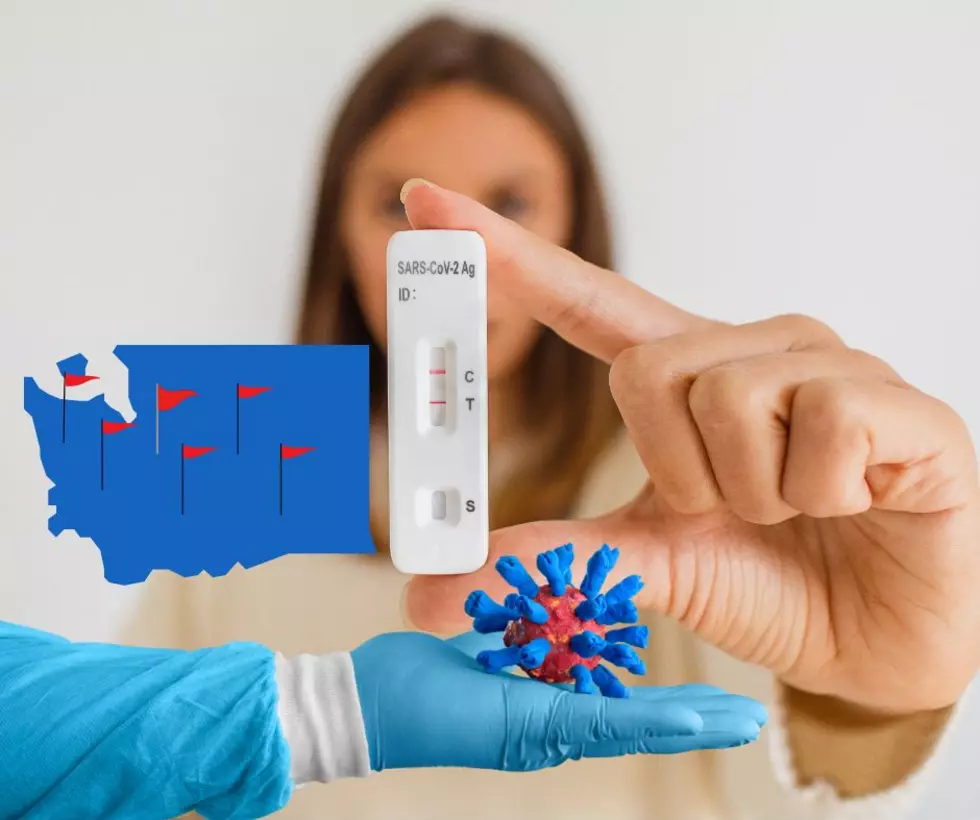 Masking During a Holiday Party Yakima? Dr's Say It's a Good Idea
Yakima DME Canva
State health officials are urging caution during the holidays as the state of Washington sees a surge in the flu, RSV and Covid-19.
Are masks on the way back? Well there's no talk about requiring masks again in the state but Drs. John Lynch and Seth Cohen, both infectious-diseases experts at UW Medicine  are now saying if you're concerned then go ahead and wear that mask especially when you're indoors with others or in a crowd anywhere. That's also the advice from the Centers for Disease Control as well.
Lots of people around you during the holidays could place you at risk
"I've flown over the last year and our airports, our airplanes and other similar terminals are as full as they've ever been," says Lynch.  "I think that's a great time to wear a mask with so much circulating right now."Lynch says he will confirm that the people in his holiday circles have received vaccine boosters. Immunocompromised people should consider forgoing any potentially crowded gatherings, he said, since drugs such as Evusheld, which helped COVID-infected patients stave off serious illness earlier in the pandemic, are far less effective." Cohen, medical director of infection prevention at UW Medical Center-Northwest, says he won't visit an airport without a mask.
Will you be flying this holiday season?
"I mask when I travel, mostly because I'm always nervous about the potential of spreading COVID to vulnerable family members," he says. "More important than masking in-flight, however, is masking at the airport or when you are in line for the flight, when ventilation is not ideal and there are crowds of people nearby."
He says "If an immunocompromised person might attend a holiday gathering, other partygoers should be asked to confirm they are vaccinated and current on boosters."
If you don't feel good both doctors urge you to stay home and get well to avoid infecting others.
LOOK: 15 Unconventional Christmas Albums From the Past 50 Years
TOP 10: The best holiday TV specials of all time, ranked
LOOK: 25 over-the-top Christmas displays from across America
To help get everyone in the mood for the upcoming holiday season,
Stacker
compiled a list of some of the most over-the-top Christmas displays across America.