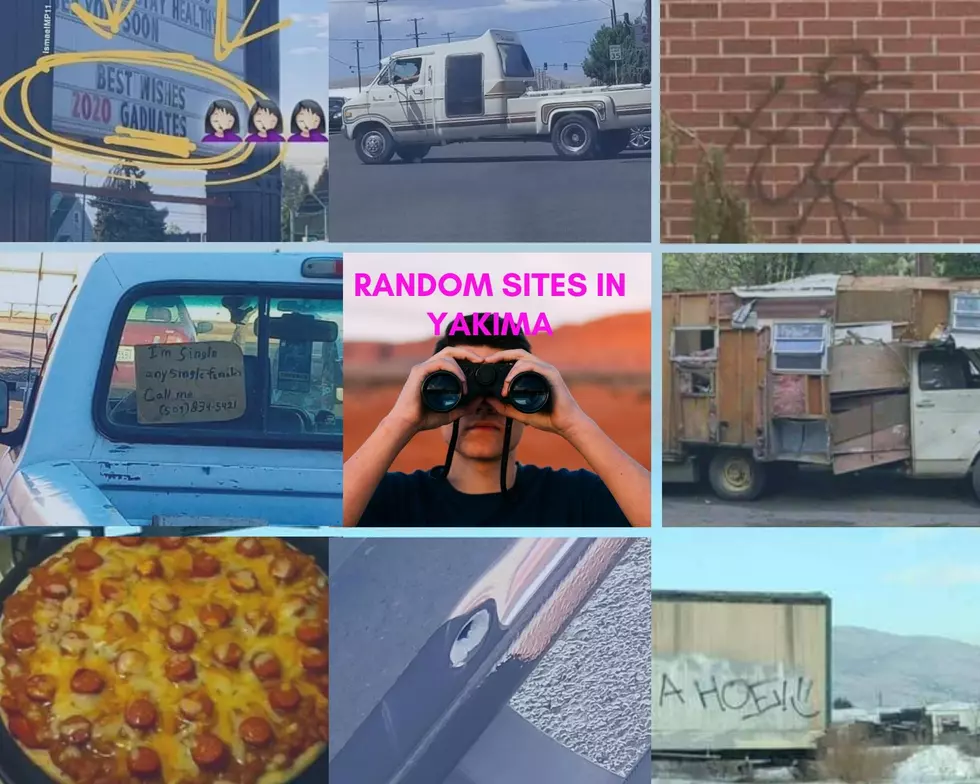 Show Me You're From Yakima Without Telling Me You're From Yakima
Show me you're from Yakima without telling me you're from Yakima
Yakima Valley. You are so special. A lot of people complain about you but honestly, you're home. Four beautiful seasons and a handful of bitter people who have never left the city complaining about what a crapshoot this place is. You need to get out and see a bit of the World, every place has bits of a crapshoot to it. This is ours. I mean look at what we can claim.
Yakima - the Palm Springs of Washington! What do you call Yakima?
One of my most endearing is Crakima but when I was moving here from California I used to call it Yukima.
We are known for wine, ciders, apples, hops, and oddball sights for sure.
I put together a gallery of wild photos that show-off our gem of a Valley and it continues below. If you have a photo you'd like to add, message us and I'd be happy to highlight it.
Show Me Your From Yakima Without Telling Me You Are From Yakima
The 100 Best Places to Live on the East Coast
The 100 Best Places to Live in the Midwest
LOOK: Famous Historic Homes in Every State
KEEP READING: Here are the best places to retire in America