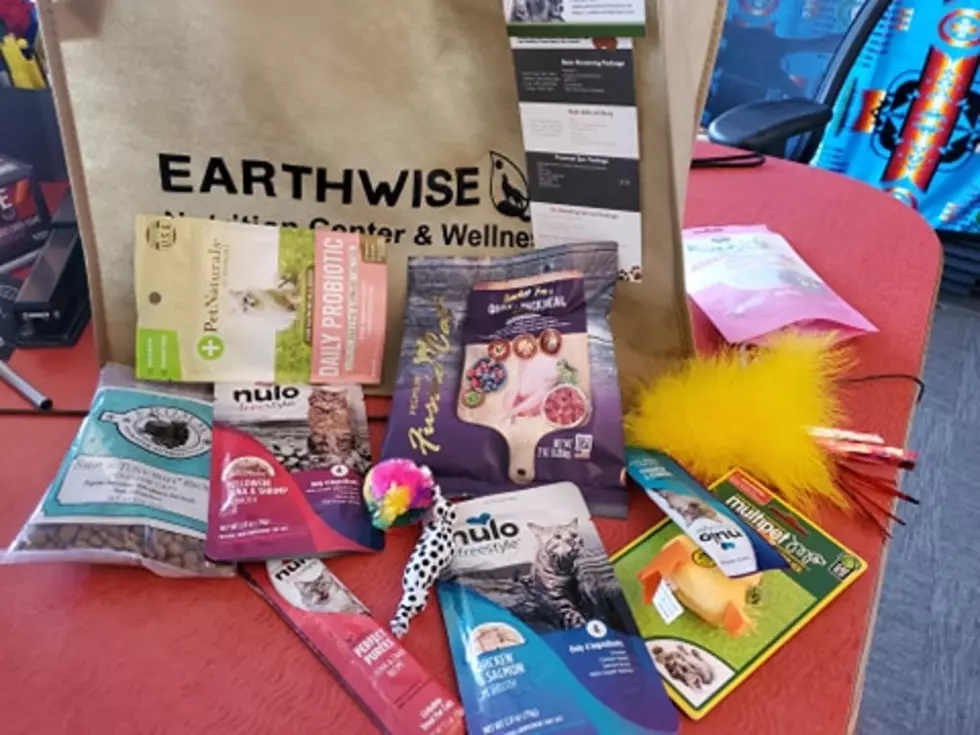 Surprise Your Furry Friend With Home Delivery From Earthwise Pet
Townsquare Media/Sarah J
The other day I got the chance to surprise my father-in-law with a delivery for our family dog Mr. Gary Bishop Johnson. He's been enjoying the same treats and food for a few years now and I believe it's time for an upgrade
Earthwise Pet Nutrition and Wellness Spa's staff has been trained in all things health and wealth for our furry friends and they want to know what you're currently feeding your BFF. Based on the type of animal and their sensitivities they will create a custom package and can deliver it right to your door. How flipping cool is that?
Think about it, they are already looking out the window every day, this could turn into a fun delivery that you AND your pet get excited about. I don't know if you have any monthly subscription boxes that arrive, but I get super pumped for mine.
I'll keep you posted with the whole process Earthwise is taking with Mr. Gary Bishop Johnson, I mean look at this fancy pants!
I got him a beautiful new collar, leash and some treats while we were at Earthwise, and he was pretty pumped about the whole experience.
Gary Bishop Johnson
Take advantage of the knowledgeable staff at Earthwise Pet Nutrition Center and Wellness Spa. They can answer all the weird worries and simple day to day questions that nag us all and then enter to win your very own custom home delivery for your cat or dog. How do you enter?
Message us via the app. I'd love to know all about your furry friend. You can send us a photo, let us know what they are currently eating and enjoying for snacks and also if they have any noteworthy issues currently going in. We've got the time so we might as well spend it with those that love us the most.
Good luck and if you haven't already downloaded our app
Enter your number to get our free mobile app
The winners will be announced and contacted on Thursday, April 30th 2020