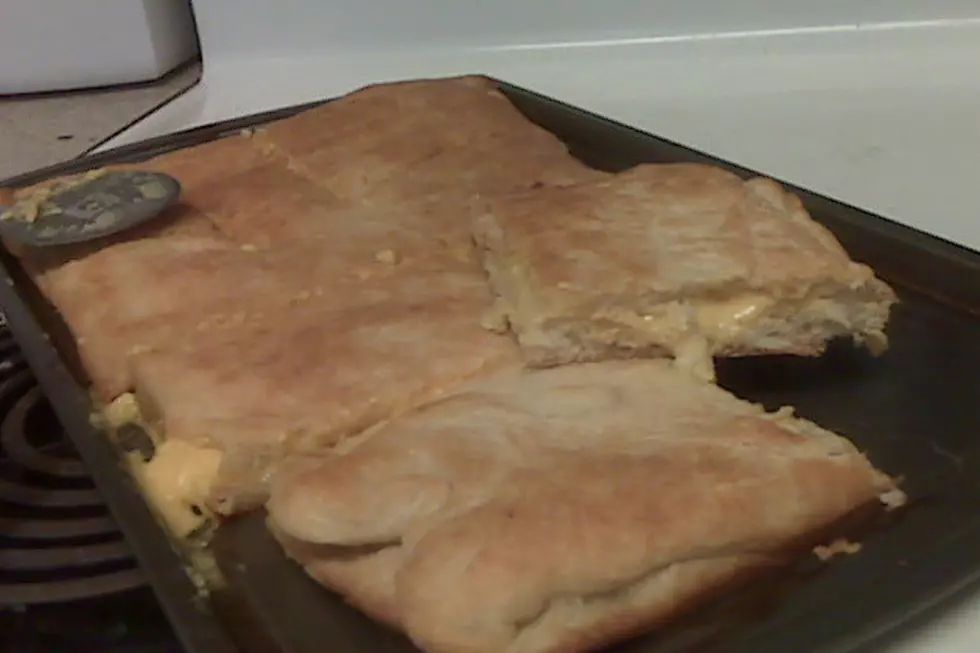 How To Make The Original 'Cheese Zombie' [RECIPE]
The greatest school lunch day that you plan in advance for, the one you wait patiently all month long is the day they serve 'cheese zombies.' There's something so simple about a cheese sandwich that's basically nothing more than two doughy pieces of bread with nothing but cheese in the middle, served cafeteria-style. Times have changed and now the cheese zombies are individually wrapped and look like they're whole wheat or something. That's completely soulless! Fortunately for all of us, my friend, Becky Andreas (or whatever her new last name is now that she's married) held on to the original recipe for 'cheese zombies' that they used to serve at St. Paul Cathedral School as her mom used to work there. Posted via her permission, she presents you the recipe on how to make your own cheese zombies at home.
• If you buy frozen bread dough you probably need 2 frozen dough loafs for a regular size cookie sheet.
• Take your bread dough after it has risen once in a bowl and roll it out on a GREASED cookie sheet all the way to the edges. Make sure the cookie sheet has edges and is not just a flat sheet.
• Use either Velveeta or Kraft singles. Real cheese would be greasy and not creamy. Using as much cheese as you'd like, lay the slices touching on the bread dough making one sheet of cheese on the dough that is in the cookie sheet leaving about 1/2 to 3/4 of an inch room around the edges.
• Then take the other half of the dough and roll it out on the counter and lay it on top of the cheese and pinch the edges together so no cheese escapes.
• Lay the uncooked zombies in a warm place so the dough rises for about a half hour, depending on how fluffy you like them.
• Then bake at 350 until golden brown.
Make sure you thank Becky in the comments below. We wouldn't have had this recipe without her!
If you want the original recipe that the school's used to make them from scratch, click here