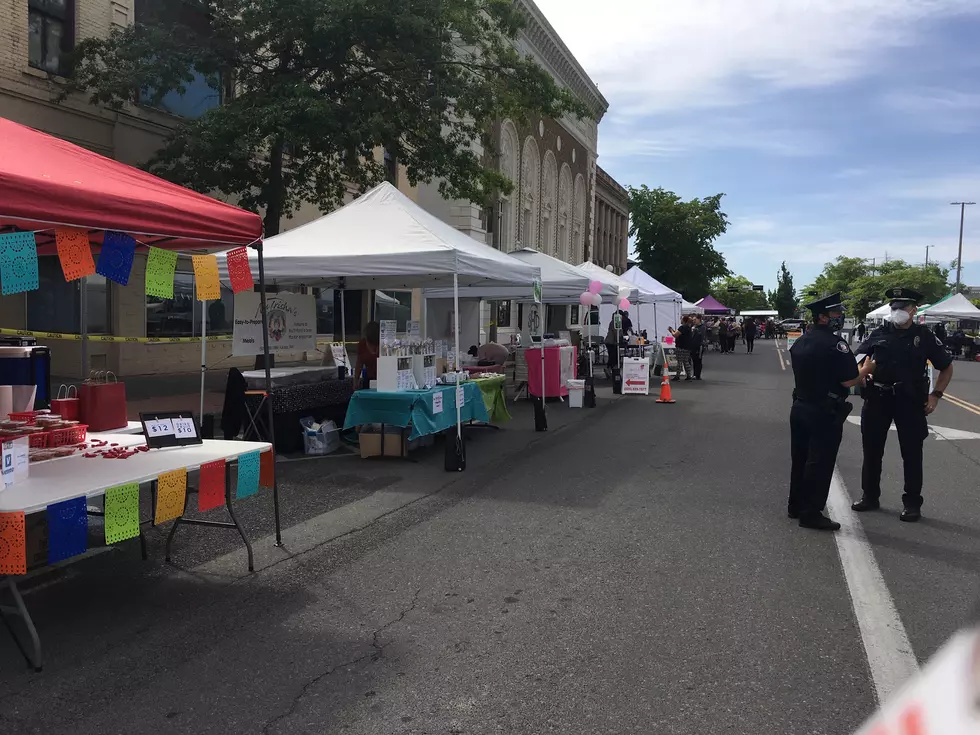 Weekend Plan: Yakima Downtown Farmer's Market
pnwfoodphotog
The weekend is upon us and even though certain restrictions continue during the 'Summer of Covid', there are still plenty of things to do this weekend around the Yakima Valley.
You could easily get out and enjoy the great outdoors - either by enjoying a walk along the Greenway  - or by travelling a few minutes out of town in any direction for fun in the sun, the mountains, on the water or anywhere else in nature that you desire to visit.
The Yakima Downtown Farmers Market has a great deal to offer - Sunday from 9 AM to 1 PM downtown, right in front of the historic Capitol Theater.
My wife and I routinely visit this market and I must give props to Yvette Lippert, Manager of the Downtown Yakima Farmers Market for doing such a great job in the face of these current challenges. Yvette says they:
"have worked closely with the Yakima Health District, The City of Yakima and the Washington State Farmers Market Association on protocols that will help keep our vendors, volunteers, staff and shoppers safe."
That's just scratching the surface, there's plenty more from the wide assortment of vendors at the market. While we do have our favorites we'll pick up each week, the nature of the produce business is - whatever is in season - you can enjoy - fresh.
Be safe and enjoy your weekend!
KEEP READING: See 25 natural ways to boost your immune system