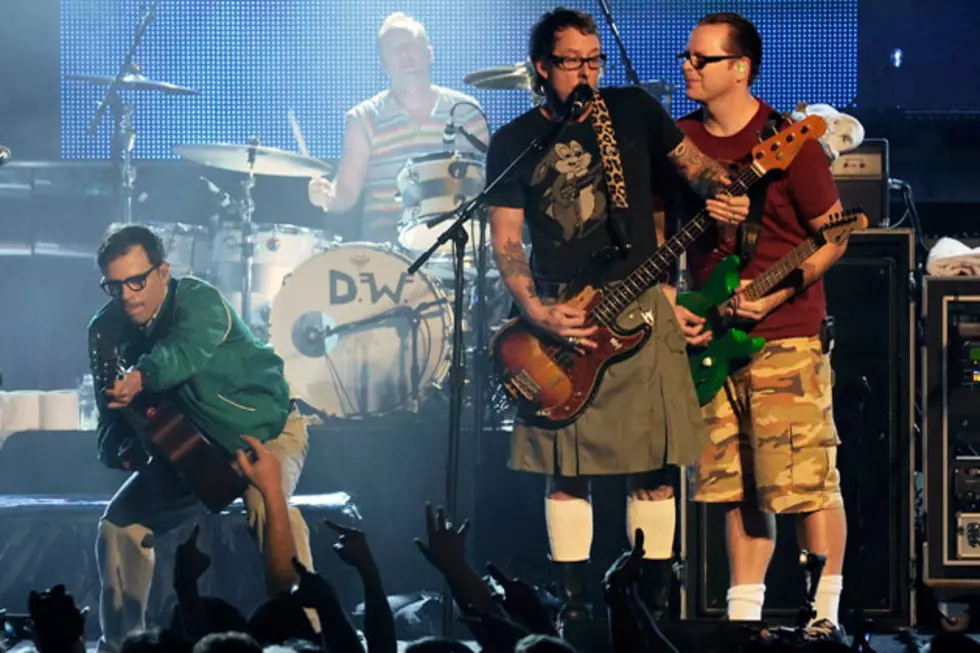 See Weezer at the Washington State Fair Sunday [APP CONTEST]
Ethan Miller, Getty Images
Not sure if you want to watch them for the oldies or the remakes of the goodies, but Weezer is gearing up to take on the Washington State Fair this Sunday (Sept. 1) and we have your last pair of tickets!
Deal is you need to be able to pick them up by 5 this afternoon from our offices at 4010 Summitview Ave in Yakima. Can you or someone you know do that?
Now, you probably want to know how to enter!
Have you downloaded our FREE app? I want you to message me with an audio recording of why YOU should be the winner of the very last pair of Weezer tickets BEFORE 3 p.m. PST. I will air some of my favorite audios in the 2 p.m. hour, give the rest of the late kids a chance to enter and then announce my winner at 3 p.m. on-air.
What are you waiting for? Grab your besties and get to entering  :) :)
Hope the kickoff to your Labor Day weekend is pretty magical, and if not, well there is no time like the present to start getting into that head space! :) Ya heard? :)