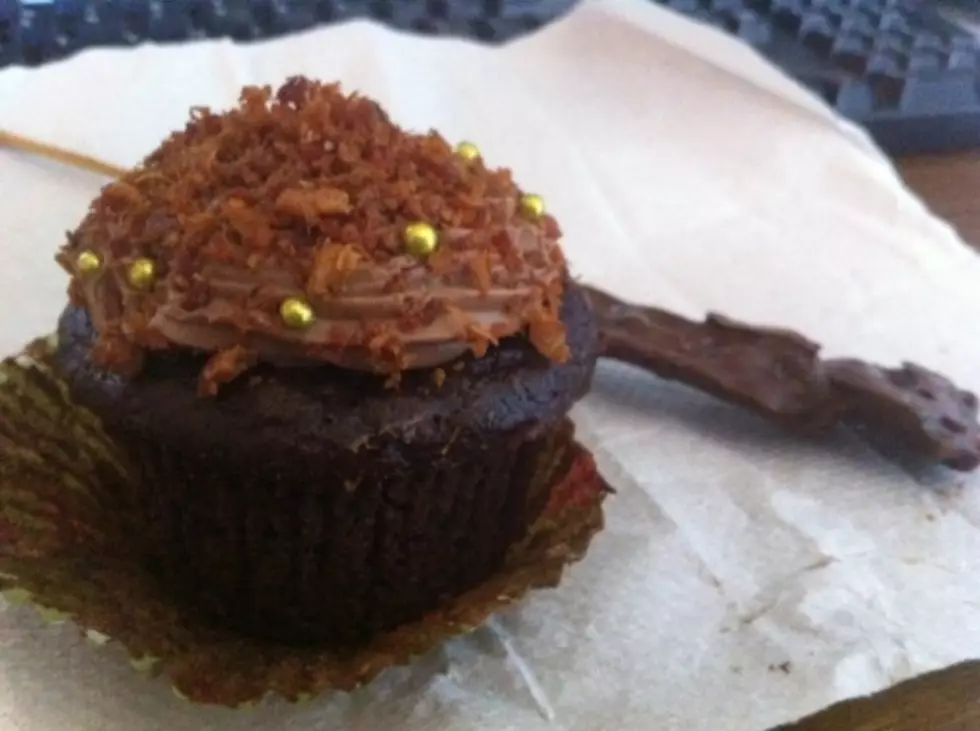 Do You Dare Try the Bacon Chocolate Cupcake in Yakima?
John Riggs, TSM
As is one of my new traditions since they opened a few weeks ago, after my music lesson at Taylor Music, I walk across the street to Sweetie Pie Baby Cakes and grab a quick treat. Today I saw these chocolate cupcakes with bacon, not only on, but in them as well. Do I dare?
I had my doubts. I usually don't like anything messing with bacon. I like bacon just fine, but I don't want bacon on my doughnuts, I don't want bacon-flavored anything, just give me bacon by itself. This, however, was probably the perfect amount of bacon. If they added more, it would've tasted like a salty, smoky chocolate disaster. It was very good and very well done.
I finished it off with one of their chocolate-dipped bacon-on-a-sticks. Disregard my last statement about wanting bacon by itself. True, I don't need people to mess with bacon, but dipped in their chocolate tasted very good, too.
If you want to try it for yourself, Sweetie Pie Baby Cakes is on Sixth off of Yakima (behind Miz Dees, across from Taylor Music). They don't always have them in stock as their inventory changes daily, but it might be worth checking out.
Watch me try the Bacon Chocolate Cupcake.