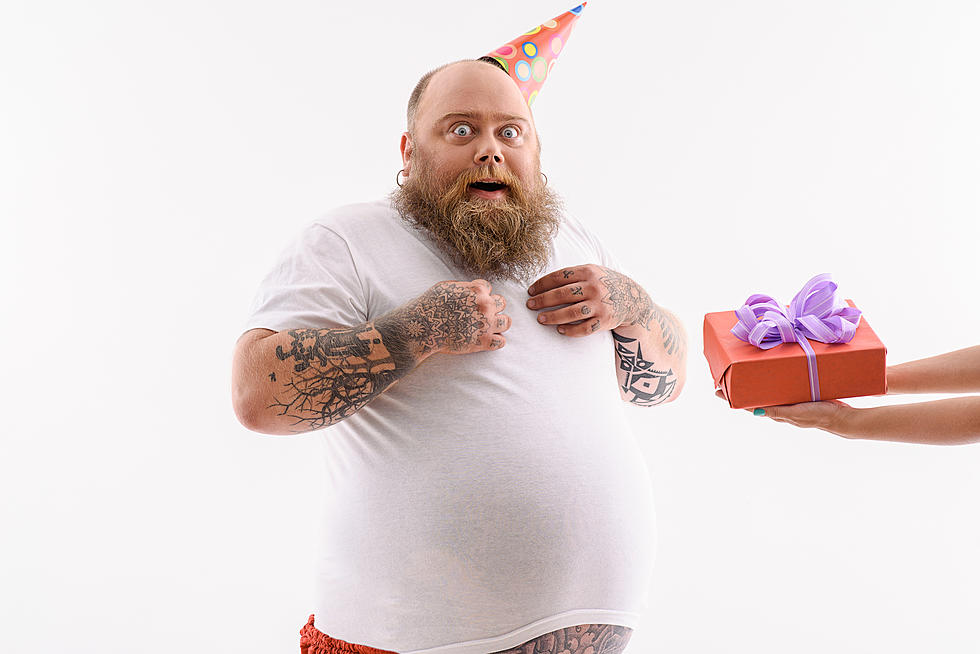 BOOKMARK this Post: A List of Free Yakima-Area Birthday Perks
Getty Images/iStockphoto
Today is your birthday! Happy birthday to you! Now what?
I'll tell you what! You need to go get all of the free birthday perks you possibly can. After all, this special day only comes around once a year and nothing in life is promised--except these free local birthday perks!
1

I have been told that it is a local Yakima secret that Mel's Diner will give you a free steak dinner on your birthday. If you don't eat steak, then I don't know if they will offer a substitute, but you can call them and find out! (509) 248-5382

2

Like burgers on your birthday? Then head over to Red Robin. Arrive before the lunch or dinner rush (believe me, the last thing you will want to do on your birthday is wait twenty to thirty minutes for a table)! You can even order your meal online or call ahead to get your b-day burger to-go!

3

If you are a member of MyPanera Rewards, then they will send you an email for a free treat. The gift choices include: Chocolate Chipper Cookie, Bear Claw, Cranberry Orange Muffin, or a Pecan Braid.

4

They will absolutely make you buy something first, but if you redeem this birthday offer then you'll get whatever free gift they are offering for the month (while supplies last).

5

If you sign up for the More Smiles Rewards then you can get a free birthday doughnut. They even have a "Scan And Pay" option with their phone app if you want to purchase a dozen of other doughnuts while you're there.

6

Show them your ID on your birthday and get a free birthday drink.

7

You have to be a member of the Starbucks Rewards to get one of their free birthday coffees. Their fine print also includes the fact that you have to sign up for their rewards program AT LEAST SEVEN (7) DAYS before your birthday. (Booooo! I found out about this perk too late to get my free birthday drink!)

19

This popular dive bar is tucked away for the locals right there on North 6th Ave . Rumor has it, they'll treat you right with a free steak dinner on your birthday.

8

If you sign up for the Sephora Beauty Insider or become one of their VIB's (Very Important Beauty), then you can get a free mini-makeup gift on your birthday! (The mini-gift is usually from Kat Von D or Drunk Elephant cosmetic lines.)

9

1-Night Movie Rental from Redbox

I got a free coupon in my email. I didn't even know Redbox did that kind of thing. How cool is that? (Just remember to return in your movie on time or you will end up paying through the nose in late fees!)

10

Free Dessert from Red Lobster

Receive a free dessert (up to $9.49 in value)! The catch is that you have to purchase not one, but TWO whole adult entrees.

11

Save 15% at Cost Plus World Market

This is another case of "I didn't even know they did that for your birthday!" coupons that I recently received in my email. Sweet!

12

Sign up for their Rewards program and get an email for a free order of snack wings on your birthday. Yum!

13

Dairy Queen/Orange Julius will email you a coupon for a free treat on your birthday!

14

After you sign up for Shari's Rewards program, not only do you get a free slice of pie, you also get a free slice of pie on your birthday!

15

Denny's Rewards program offers you a 20% discount when you first join, plus they give you a free "delicious dessert" on your birthday!

17

"Tasty Gift" from Famous Daves

Join the "Famous Nation" rewards program and receive a "tasty gift" for your birthday!

20

When you sign up for offers at this link on Applebees.com, you will get a coupon for a free appetizer. Let's suppose your birthday was coming up in the next few days after you sign up, then VOILA! A free birthday appetizer for you!