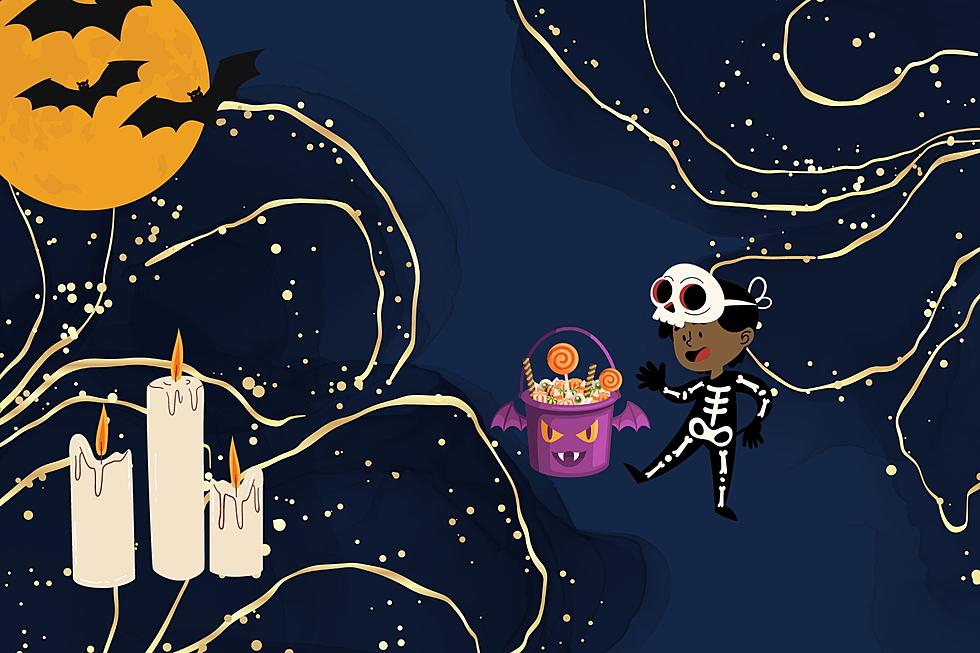 Haunted Halloween Trick or Treat Walk: Night of the Yakima Valley Museums
Canva
After School Arts and local Yakima Valley museums present the Haunted Historical Halloween Trick or Treat Walk.
This will be a unique event to do this Halloween (yes, it's actually ON Halloween night)! It's free to participate, so I'm definitely thinking about taking my kiddo (and our cat) along for the haunted walk.
If you're wondering how you're going to have time to go to this event and have enough time to take the kids trick or treating, this event will last for three (3) hours. You'll have plenty of time for both.
Bring some cash to buy some donuts from one of the food vendors on site (Blissful Bites).
The Haunted Historical Halloween Trick or Treat Walk will be in the parking lot of Englewood Christian Church, but it is not a religious event. In fact, several local museums are bringing fun artifacts and art projects for visitors to do.
Participating museums include:
Yakima Valley Museum
Central Washington Agriculture Museum
McAllister Flight Museum
Other local groups helping to make this fun Halloween parking lot party include the Washington Civil War Association, Englewood Christian Church, and the After School Arts program, who will have Halloween-themed art projects on site.
WHAT TO EXPECT:
The haunted walk will feature a flight simulator "driven by the undead", celebrity scarecrows, live Civil War horses, and a horse drawn hearse. Oh my, how fun and creepy at the same time!
Staff and volunteers from the aforementioned museums will also be on hand to chat with you and to pass out some Halloween candy.
511 Englewood Ave in Yakima
3 p.m. to 6 p.m.
After School Arts is a free program for kids ages 7 thru 14 and they meet on Tuesdays from 4 p.m. to 5 p.m. every Tuesday during the school year. For more info, click here.
Got a news tip? Email us here.
TRENDING STORIES:
The Definitive List of The Oddest, Strangest and Downright Filthy Town Names In Every State
We combed through list after list of the oddest, strangest and somewhat naughty-sounding town names in every state. From Smut Eye to Ding Dong, you can learn unbelievable facts about each of these towns below.
Gallery Credit: Rob Carroll
States with the most registered hunters
Stacker
analyzed data from the U.S. Fish and Wildlife Service to determine which states have the most registered hunters. Read on to see how your state ranks on Stacker's list.
Gallery Credit: Meagan Drillinger
LOOK: Here are the states where you are most likely to hit an animal
Hitting an animal while driving is a frightening experience, and this list ranks all 50 states in order of the likelihood of such incidents happening, in addition to providing tips on how to avoid them.
Gallery Credit: Dom DiFurio & Jacob Osborn