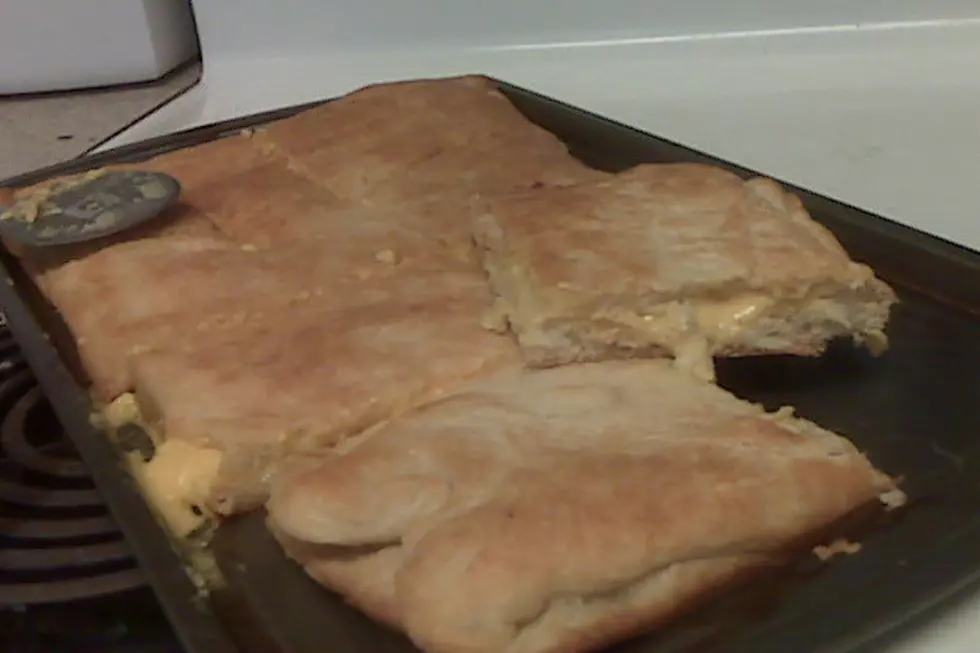 What is a 'Cheese Zombie' and Where Can I Find One in Yakima?
Cheese Zombie via John Riggs
If you're new to the Yakima Valley, you may have heard a few people talking about a cheese zombie. What is it? Let me tell you.
Growing up in the Yakima school district there was one item on the lunch menu that I would circle. That was the day cheese zombies were served. Basically, it's a large, doughy cheese sandwich, but there's something more special that just cheese between two layers of bread. The bread, itself, is really thick. Almost pastry-like. They never skimped on the gooey, melty cheese and it's always served with tomato soup to dunk, if you'd like.
Since our local school lunches have gone a healthier route, the cheese zombie has changed into a former shadow of itself, but if you're looking to get a cheese zombie around town there are a couple of places that have adapted it for their menu. Shorty's is one that advertises it regularly. I've also seen a variation of them available at Wray's on 56th and Summitview, but not every day.
When in doubt, you can always make yours at home as well. Here's an easy recipe for at-home and, included, is the original recipe taken straight from one of the local school's lunchrooms in the 80's as I have a friend whose mom used to be a lunch lady.