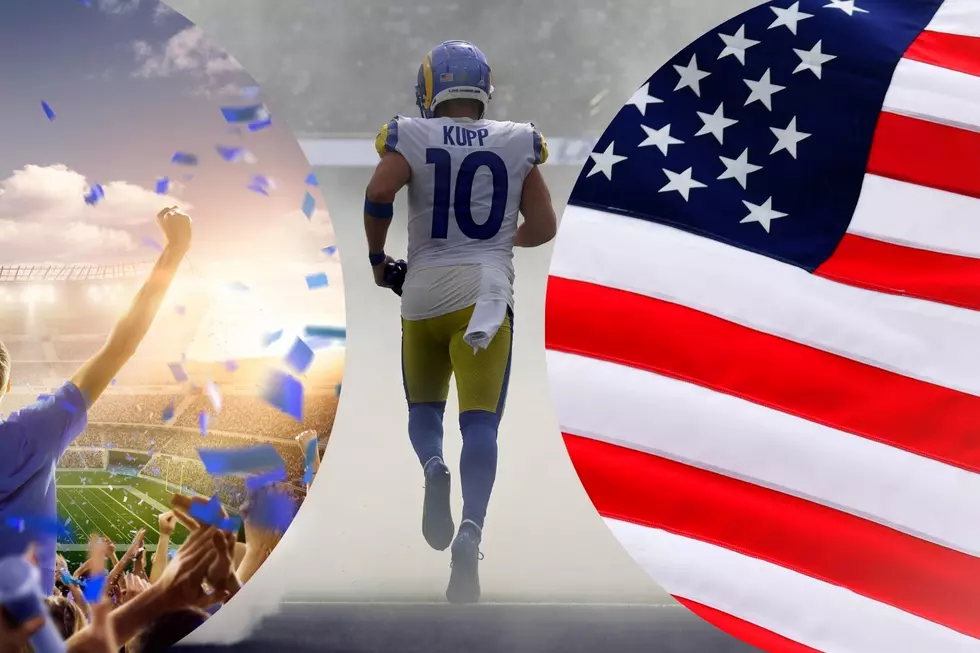 Yakima's Cooper Kupp Honors World War Two Veteran Love Goes Viral
Getty Images, Canva
Yakima's own Cooper Kupp is having another stellar season in the NFL.
The Los Angeles Rams wide receiver is also continuing to make a big impact off the field as well.
Los Angeles Rams Star Receiver, Cooper Kupp Honors WWII Veteran
Cooper Kupp is a graduate and football standout at both Davis High School in Yakima, and Eastern Washington University who makes us all proud of his accomplishments both on and off the field.
Recently, the reigning Super Bowl MVP was captured making a very special American Veteran feel like a true VIP. @barstoolsports posted this:
After Week 6 of the 2022 NFL Season - Here's a Kupp-date on Cooper's Stats
So far this season, Kupp has 56 receptions for 607 yards and 4 touchdowns. The Rams are tied in first place in the NFC West with the San Francisco 49ers and the Seattle Seahawks at 3 wins and 3 losses, while the Arizona Cardinals who lost to the Seahawks this past Sunday, are 2 and 4 on the season.
Get to know Cooper a little better and keep 'Kupp-to-date' by checking out the official Cooper Kupp website at cooperkupp.com.
COOPER KUPP IN ACTION VS DALLAS AND CAROLINA
States with the most registered hunters
Stacker
analyzed data from the U.S. Fish and Wildlife Service to determine which states have the most registered hunters. Read on to see how your state ranks on Stacker's list.
KEEP LOOKING: See What 50 of America's Most 'Pupular' Dog Breeds Look Like as Puppies