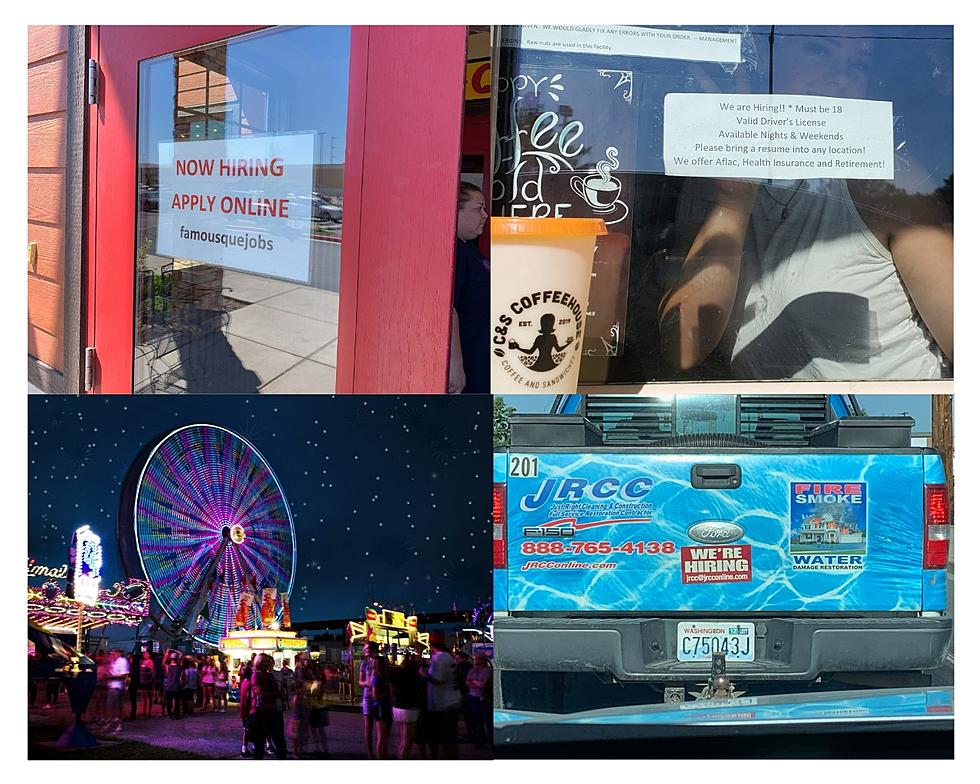 Fantastic Local Job Opportunities with Bonuses, Insurance and Fun
Current jobs around the Yakima Valley
Oh, you want a job? Or tired of the predictability of your current job? Maybe you feel like you're not making enough and you've already brought it up but nothing seems to be happening. I hear you, so let's take a look at some current positions that need to be filled!
Did you hear about the upcoming job fair? Full-Time positions, part-time are all needing to be filled this Wednesday, July 28th, 2021 at the Modern Living Building from 11 am - 7 pm, and the BEST part? It's for ages 16 years of age and up PLUS fair tickets, prize drawings, and a completion bonus. This is a perfect starting point or add-on to what you are currently doing. Currently hiring for
Simply Crafted Floral
Ever wanted to work with flowers? Available positions are Front of House Associate, Back of House Associate, and Delivery Drivers. If you're interested send your resume to Brittany@simplycraftedfloral.com
This is where the players play and the workers get paid! You could work in Food & Beverage, on the casino floor or at the hotel.
Hungry?
Studio 16 Salon and Spa
They are searching for their next stylist and on-the-job training is the name of the game. If you've ever thought about a career in hair Andi and her team are on point with the education to back it up. You're going to be hit up by your friends once it's official so make your list of people you can use as hair models....don't have one. I am always down to offer myself up
C&S Coffeehouse
Multiple locations around town, hiring 18+ with a valid driver's license, and all you need to do is swing by one of their locations with your resume to start the process. They offer Aflac, Health Insurance, and Retirement
Hogback Development Company
If you don't follow them on social media, you should! Currently, they are encouraging people to help weed different locations for gift cards to local spots. It might not be a full-time job but anyone who is able to pull a weed out of the ground is eligible and we all gotta eat!
JRCC
Just Right Cleaning & Construction - Full-Service Restoration Contractors. Hiring and you can e-mail jrcc@jrcconline.com or call 888-765-4138
Famous Daves
They are expanding the team and would love to include you
MedStar
Hiring drivers and more. Make sure to mention Rocky Nelson so they know you're serious
This could be you!
READ MORE: See 50 remote jobs that can pay well
READ MORE: Here are 50 ways you can improve your work from home lifestyle
Beware of These 50 Jobs That Might Vanish in the Next 50 Years
What Are the Signature Drinks From Every State?