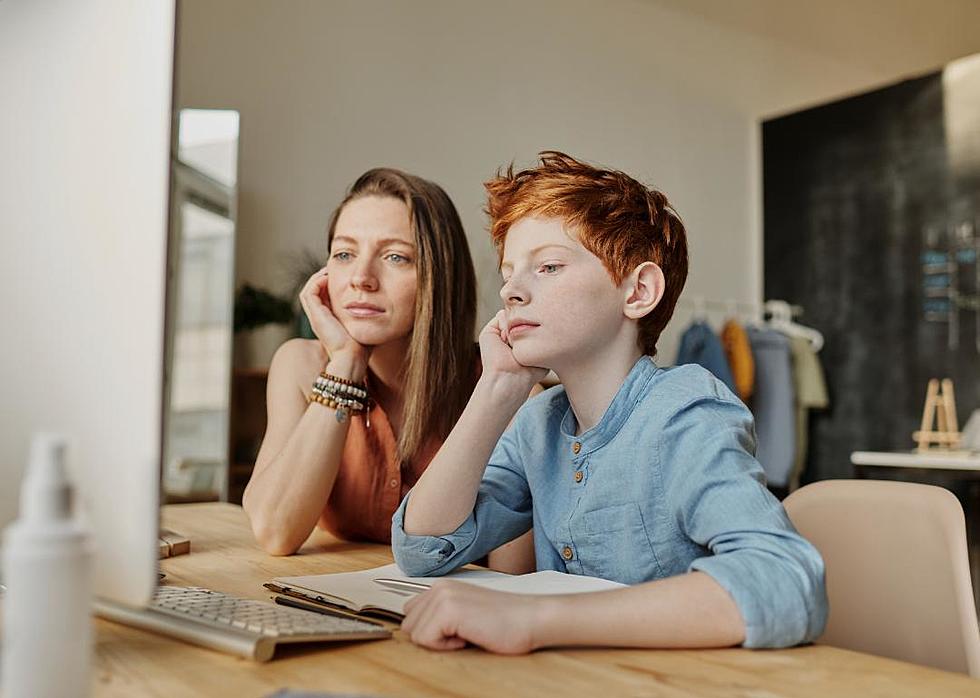 First Week of School's in the Books for Some
Canva
No one could have imagined the start to the school year would look like this but Covid-19 has turned the new school year into a whole different type of adventure for parents, teachers, and students.
My heart also goes out to each and every one of you including the substitute teachers as well. I'm hoping you will still have the opportunity to fill-in or something.
I've seen a lot of people posting social media pictures of rooms or cubby holes set aside for your kids to study. Very cute little workspaces but if you don't have that, try not to freak out. Comparing your plan with someone else's could really mess with your emotions and nobody needs that extra stress right now. I have heard screaming into pillows helps, just a thought if things start going sideways on you.
Shout-out to the school districts for shifting learning online, setting up pick-ups for laptops and even hot spots for those that are struggling to get a good signal. If you are in need of supplies make sure to reach out and stay in touch. The social media and websites for each school district are being updated with the ever-changing schedule.
I don't believe there is a dress code for our area but I have seen some whispers about some having mandates on what they need to be wearing for their classes. I don't have kids but I have to be honest, I feel like these are special times and even though I understand having some kind of normalcy is important, they are at home so maybe a fancy robe on certain days or new pajamas are in order. If they want to wear their Batman costume to class, I wouldn't say no.
Enter your number to get our free mobile app
I have heard it's going pretty good for the most part. Some kids wanted parents with them for their first log-on or the first log-on was missed completely due to technology and difficulty logging in. We will all get the hang of this and one day it will be a distant memory. Right?
CHECK IT OUT: 10 Items That May Be Out of Stock This Winter