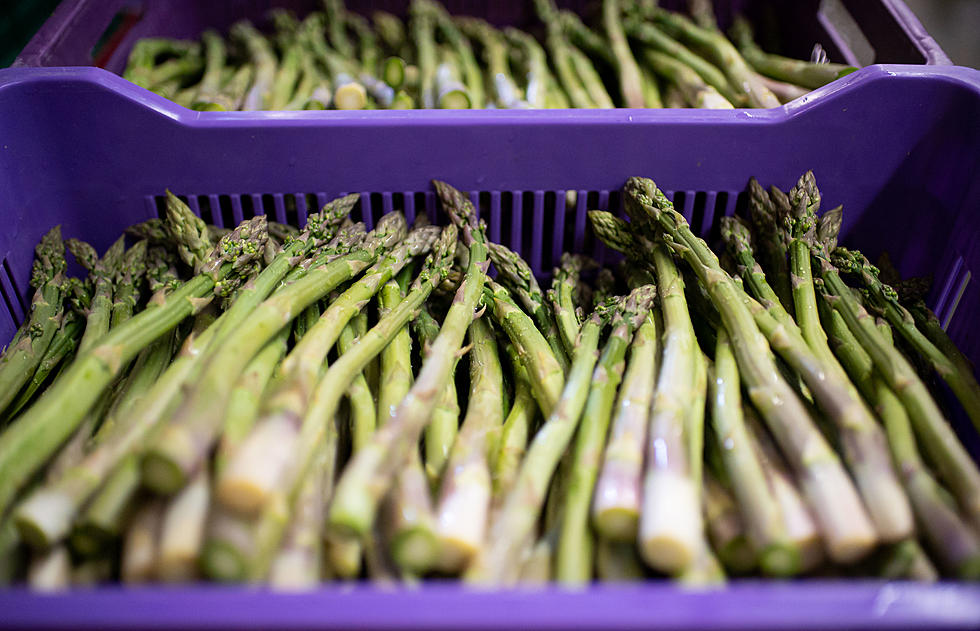 Fresh Fruits, Vegetables, Herbs in Yakima. What's In Season Now?
Getty Images
We're lucky to be living in the Yakima Valley, where fertile soil and an agreeable climate combine for a wide assortment of fresh fruits and vegetables throughout the growing seasons.
We hear a lot about eating 'in season' and it makes sense that consuming fresh, in-season produce will be healthier, more nutrient-dense, and frankly, more delicious. But, in-season doesn't always mean it's local. For example, pineapple is in-season right now in areas where pineapple is grown, but it's not going to be local. So, it will have to travel, often refrigerated or preserved in some other way.
If you're like me, you're excited for the return of the Yakima Downtown Farmer's Market - kicking off on Sunday, May 23rd. There, a composite of fresh, delicious produce from throughout our region will be available to enjoy, often having just been picked only hours before.
I'm trying my hand at growing some things in a small way this year. Just a few tomatoes and a few different varieties of peppers. Of course, I'm going to have to wait to 'harvest' since these gems generally aren't ripe and ready until August.
What is In-Season Right Now in Washington State?
The list is long, but I'm just briefly listing a few of my favorites which also happen to be plentiful in Yakima right now.
Asparagus. Yakima Valley has some of the best asparagus anywhere! It's ready for enjoying right now thru June. I love purple and green asparagus and prefer to grill or roast it - drizzled in olive oil and seasoned with salt & pepper. Simple and delicious.
Arugula. This peppery green is a mainstay with fresh salads and it's fantastic on grilled hamburgers! Placing some arugula on the bottom bun and placing the patty on top is my go-to move to keep the bun more in-tact and to offer some actual flavor and texture.
Rhubarb. Sour! But so delicious and versatile! I really miss enjoying my Mom's pie-making skills. The secret is in the crust of course, but the homemade pie filling from apple to peach to rhubarb made them extra special. Rhubarb sauce, jam, or relish made from the stalks are all delicious ways to enjoy it. Stay clear of the leaves, however, as they're somewhat poisonous for humans and even more so for dogs and cats.
Oregano. Representing herbs on my list, oregano is almost a miracle food in my opinion. Chock-full of healthy benefits with many uses. Nutritionally and medicinally beneficial. Toward the end of May really is the best time to begin harvesting, right before it blooms. If you find yourself traversing the mountains of Turkey, look for the wild, organic oregano growing on rocks. It's perfection.
KEEP READING: See 25 natural ways to boost your immune system