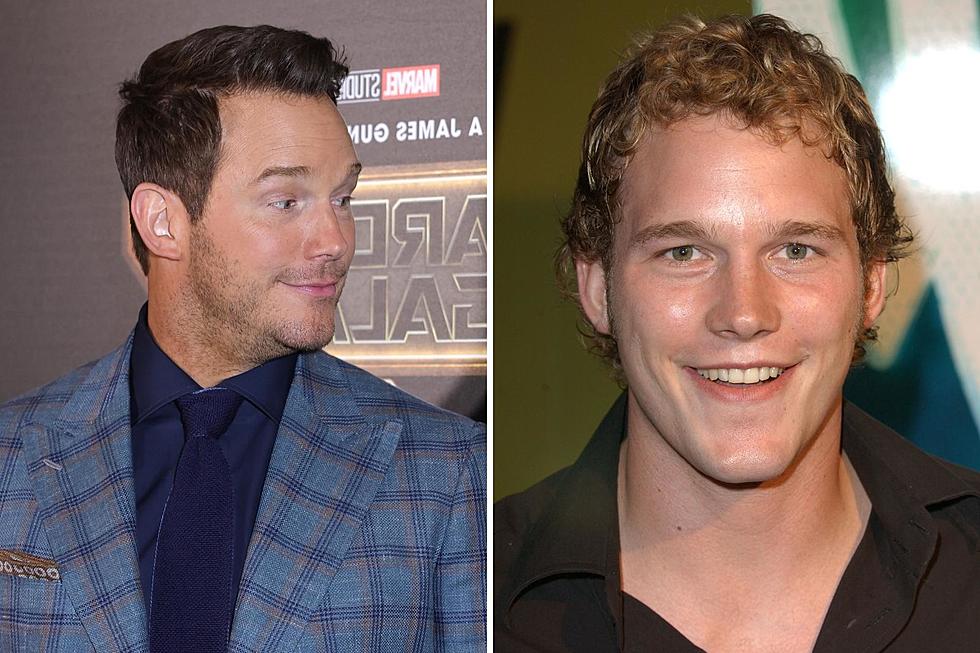 Washington State Native Chris Pratt Then vs. Now: A Hot Hollywood Transformation
Getty Images
Hot Hollywood star Chris Pratt has become synonymous with being one of the celebrities from Washington state. Technically, he isn't from here, but we claim him anyway!
Even though he has become a millionaire and lives in Los Angeles, he gives props back to Washington when he can. This Washington state native once donated half a million dollars to a teen center in his home town plus gave some money to local Washington state food bank and a chamber of commerce (in Edmonds). It is pretty neat to see Star-Lord's Chris Pratt's transformation over the years.
🎞️ 🍿Let's look at WA native Chris Pratt's journey in some "Then vs Now" pics. BUT FIRST...
DID YOU KNOW?
Pratt claims to have once been a daytime exotic dancer in his early adulthood, and I'm not saying he wasn't, but I sure would like to know where this was! 😂 Stripping for change is not what made him famous, but I'm sure that lit the flame for his desire to be a "ham" on stage. (I mean, how could you not?)
HOW CHRIS PRATT GOT TO HOLLYWOOD
After high school, his journey led him to Hawaii, where he eventually became a waiter. He was discovered by actress Rae Dong Chong one day while working, and he was next whisked away to a life acting in Hollywood.
In 2009, when Chris Pratt was chosen to play the bit part of Andy Dwyer in the cult classic comedy show, Parks and Rec, it was finally Chris Pratt's turn to shine, cementing his status as a GIF television star.

Chris embraced that his character on the show was an atrocious, yet lovable boyfriend. It almost seemed as though he was playing himself on the TV screen! His role was hilarious, and the Parks and Rec producers made him part of the permanent cast. Once the show wrapped production (RIP!), he then went on to become famous as Star-Lord in the Guardians of the Galaxy movie series, which made him an official Hollywood movie A-Lister.
WHO'S YOUR DADDY: HOW MANY KIDS DOES CHRIS PRATT HAVE?
Chris Pratt has been a family man for over a decade. He's been married twice, first to fellow Washington native and hot Hollywood A-List star, Anna Faris, in 2009. They share an adorable son named Jack. After a divorce, Chris married Katherine, the daughter of Arnold Schwarzenegger, in 2019. Pratt now has 3 kids in all: Jack, Lyla, and Eloise.
CHRIS PRATT TRIVIA: WHERE WAS CHRIS PRATT BORN?
Chris was born in 1979 (omigosh, I didn't realize he's almost the same age as me), and although we claim him as a Washington native, he wasn't actually born in Washington state. He lived in Minnesota until his parents relocated their family to Washington when he was about 7 years old and remained until after some time after graduating high school.
Chris Pratt, Washington Native: Hollywood Transformation Through the Years
Got a news tip? Email us here.
WHAT TO READ NEXT:
See the Must-Drive Roads in Every State
25 True Crime Locations: What Do They Look Like Today?
Below, find out where 25 of the most infamous crimes in history took place — and what the locations are used for today. (If they've been left standing.)
50 Most Popular Chain Restaurants in America
YouGov investigated the most popular dining brands in the country, and Stacker compiled the list to give readers context on the findings. Read on to look through America's vast and divergent variety of restaurants—maybe you'll even find a favorite or two.