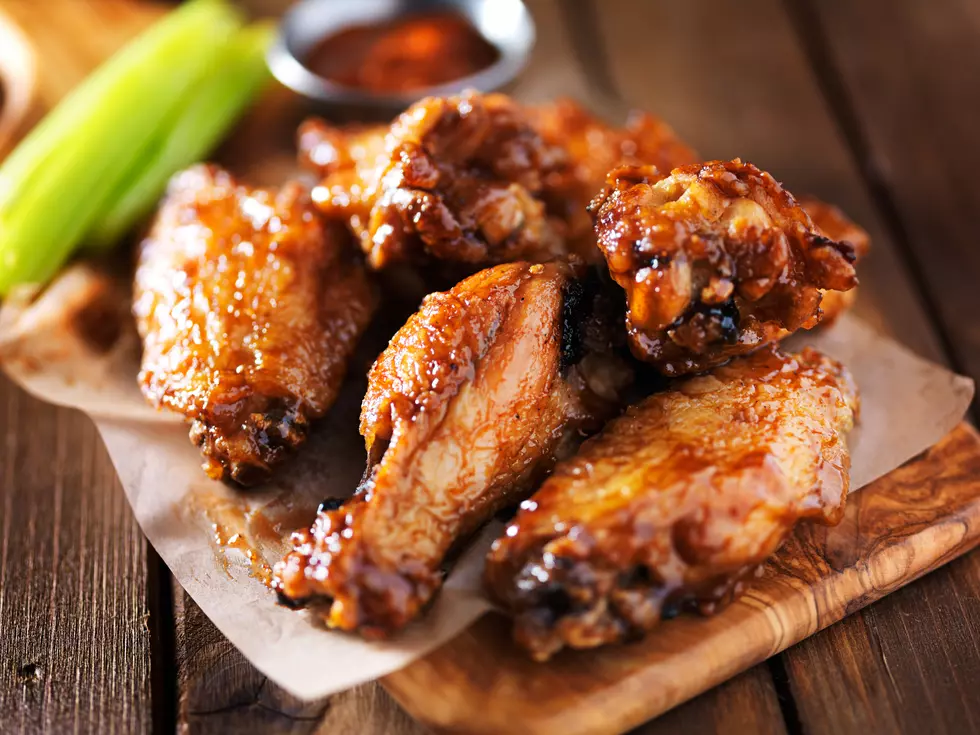 Get your Hot Wings fix for the Super Bow, only in Yakima!
Getty Images
The Super Bowl is almost here, you need to go out for your party and get the best food from all over. So let us help you be the hot wing aficionado we know you are. We'll give you our top list of hot wings around the Yakima Valley and you can make the final call.
It's true you could always just make them at home, but unless you have a special recipe or enough time to do it we always suggest buying local. No one has to know you didn't make them.
Norms of Yakima
Located on Front Street in Yakima you can't miss the giant Norms sign right on the window. It may not be cheer's but the brews are always frothy, the staff is always welcoming and the wings are to die for. You also don't have to go the normal route of just spicey chicken wings, they have a fun variety of other things like bbq, blue cheese, or ranch wings. However, if you're all about spicey they know what they're doing in that department as well, habanero, cajun, and buffalo are also on the menu!
SportsCenter of Yakima
Located right on Yakima Ave, this place is hard to miss. Not only do they have some of the best pizzas to ever grace the Yakima Valley from Gus's right next door. They also make some of the most delicious hot wings. They come as your average buffalo wings but with different levels of spices, hot or hotter, but you can also opt-out of the spice with their bbq wings or salt and pepper wings and a sauce of your choice.
Tony's Big Cheese pizza
Right on Nob Hill next, to the Safeway is TOny's Big Cheese Pizza. They specialize in pizza, but they also know their way around some chicken wings! With more than just one flavor to choose from you could make this your one-stop-shop for your Super Bowl party, pizza, drinks, and wings, what else do ya need? Well beer, but you can get that at the Safeway next door!
Second Street Grill
Right on 2nd Street, this place could go down in history as one of Yakima's greatest restaurants. Not only do they have some of the most inventive food I've seen inside the Yakima Valley but their wings are even next level. They come with your choice of sauce and are tossed to order, bbq, cajun, garlic, buffalo, hot, or teriyaki! so why not go for a full platter of different flavors and be the go-to spot for the next Super Bowl?
LOOK: Here are copycat recipes from 20 of the most popular fast food restaurants in America
KEEP READING: 3-ingredient recipes you can make right now