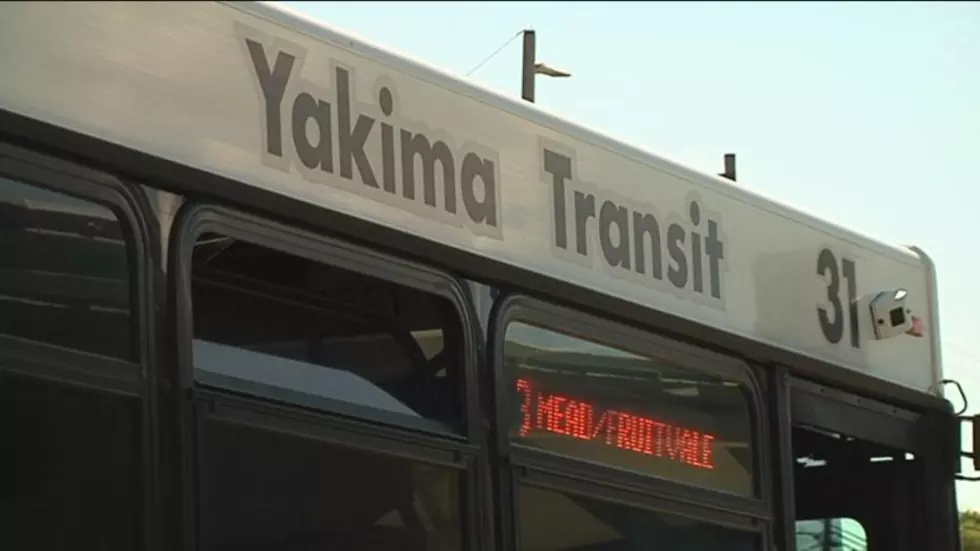 Let Yakima Transit Drive You to The Central Washington State Fair
KNDO
Every year many who attend the fair avoid parking and traffic problems by grabbing a ride to the fair from Yakima Transit. You can do that again this year. A press release from the city says the buses will be providing rides to the Central Washington State Fair throughout its 10-day run. Shuttle buses will run continuously from three locations at Gateway Center (home to Target and other stores).
You can grab a ride at different locations
One is the Park and Ride location across from Gateway Center. The other shuttle stops are between the two south entrances into Gateway Center on North Fair Avenue.
"This year's shuttle is being operated the same as previous years," said Yakima Transit Manager Alvie Maxey. "It has been successful and people have come to rely on it."
Shuttles will begin operating a half-an-hour before the fair opens each day and stop a half hour after it closes each night.
Yakima Transit Free Fair Shuttle Bus Service Hours
First Departure                      Last Departure
From Gateway Center              from Fairgrounds
Friday, September 23                         11:30 am                                 11:30 pm
Saturday, September 24                    10:30 am                                 11:30 pm
Sunday, September 25                       10:30 am                                 10:30 pm
Monday, September 26                      11:30 am                                 10:30 pm
Tuesday, September 27                     11:30 am                                 10:30 pm
Wednesday, September 28                11:30 am                                 10:30 pm
Thursday, September 29                    11:30 am                                 10:30 pm
Friday, September 30                         11:30 am                                 11:30 pm
Saturday, October 1                           10:30 am                                 11:30 pm
Sunday, October 2                             10:30 am                                   9:30 pm
All regular Yakima Transit bus routes and schedules will operate normally throughout the fair with standard fares being charged. The #6 Fair Avenue/North Fourth Street route also serves the fairgrounds every half hour from the Downtown Transit Center with the last bus leaving at 6:15 pm.
LOOK: The oldest cities in America
Though the United States doesn't have as long of a history as some Old World countries, it still has plenty of historical charm.
Stacker
brings you a list of the 50 oldest cities in America.
KEEP READING: See notable new words that were coined the year you were born
LOOK: What major laws were passed the year you were born?
Data for this list was acquired from trusted online sources and news outlets. Read on to discover what major law was passed the year you were born and learn its name, the vote count (where relevant), and its impact and significance.