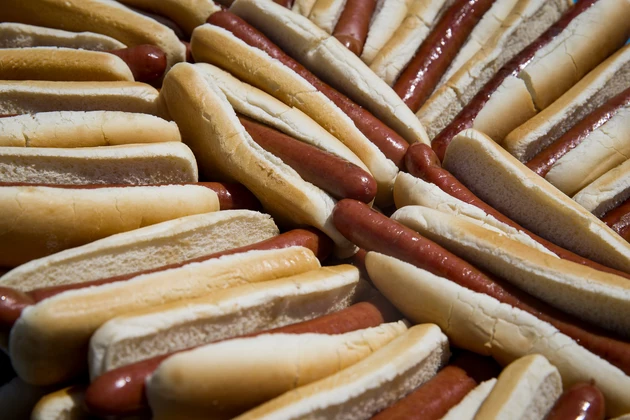 Local 4th of July Hot Dog Eating Contest Could Make You $500 Richer
Eric Thayer
The Fourth of July is known for celebrating America, fireworks, time with friends and hot dog eating contests. It's one thing to criticize what you see on TV but do you want to participate in one yourself? There's a local place that's holding a hot dog eating contest on the 4th of July with prizes up for grabs.
Bullseye Burger at the Firing Center Chevron station in Selah is doing big things with this hot dog eating contest. There's a $500 cash prize for first place. They're also doing giveaways for free gas for a year, Playstation 5, big screen TV and more with purchase on location. Might be worth checking out.
If you want to participate in the hot dog eating contest, you're encouraged to message them directly on Facebook.
KEEP READING: Here are 6 foods from your cookout that could harm your dog