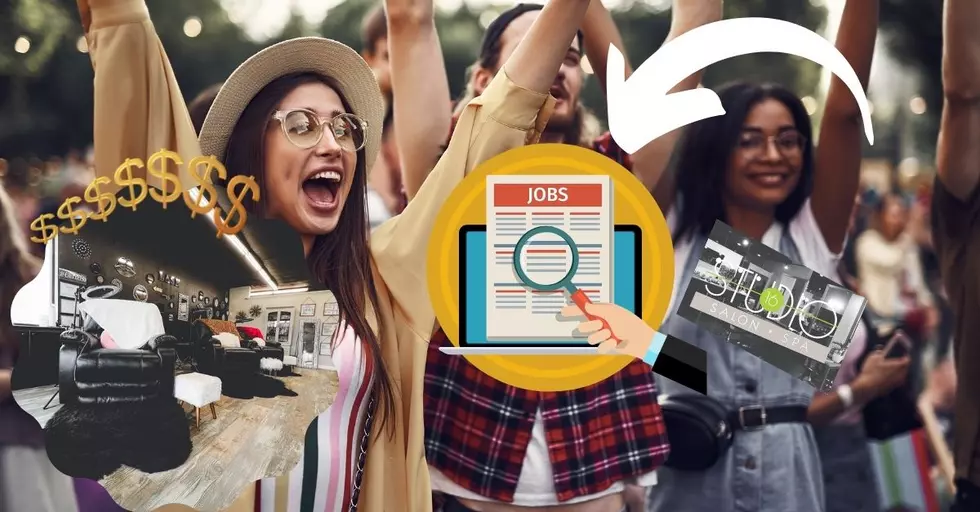 21 Local Companies Ready to Help Build Your Career and Pay Bills
canva
You might be able to finagle and barter your way through most things but sometimes cold, hard, cash is what we're in need of. Jobs applications play a role in this so below are the freshest positions listed through the Yakima Valley spilling into the Tri-Cities!
Best of Luck to You on Your Job Hunt!
Comprehensive Healthcare is hiring from here through the Tri-Cities with over 300 different positions available and the chance to have a portion of your schooling paid for if need be! Don't sleep on a chance to give back to the community and bring home a nice paycheck at the same time!
Tree Top in Selah reaches farther than the Yakima Valley, they have positions available in Oregon and California as well involving office works to hands on experience in the warehouse, apply today and reap the benefits of sign-on bonuses!
C&S Coffeehouse in Terrace Heights 
Come join our Kitchen Crew! We are looking for a weekend cook who can help us with our growing business. Please bring your resume in to our Terrace heights location
White House Café in Yakima is searching for a server, please bring your resume in person
MAK Daddy Roasters in Yakima is hiring a part-time barista
Michael's in Kennewick is hiring part-time workers
Ruff INN It Dog Boarding in Kennewick is in need of a Kennel Assistant
Ara Sushi and Grill in Richland wants to hire a part-time server
Level Up Preschool in Kennewick is looking to hire a part-time closer
Don't Forget These Always Hiring Spots
Every School District 
City of Yakima
City of Kennewick
City of Richland
City of Selah
City of Naches
City of Pasco
Uber
Lyft
DoorDash
Instacart
READ MORE: See 50 remote jobs that can pay well
READ MORE: Here are 50 ways you can improve your work from home lifestyle
CHECK IT OUT: See the 100 most popular brands in America
What Are the Signature Drinks From Every State?