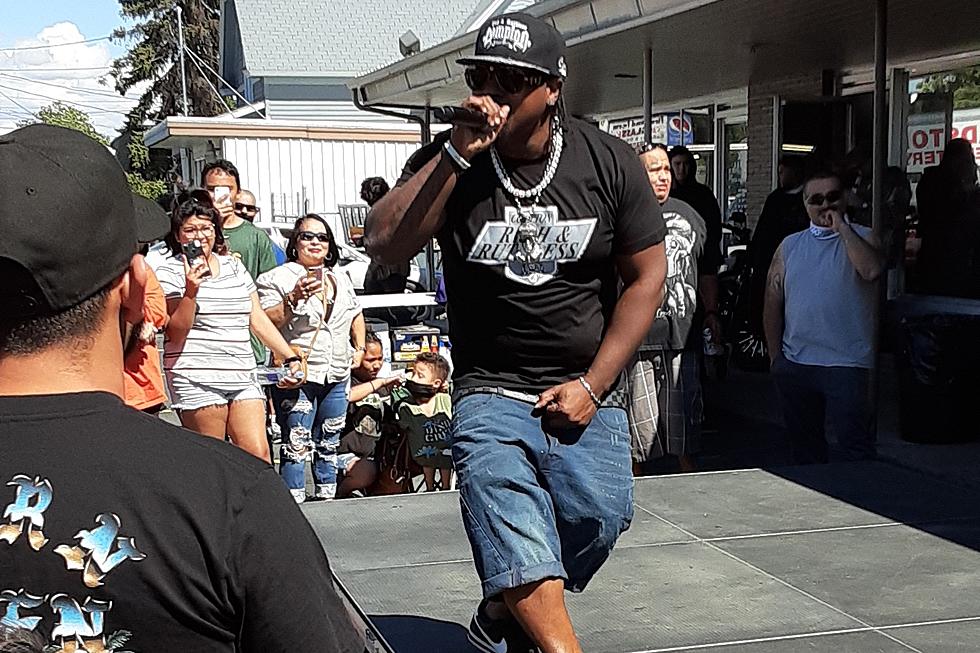 MC Eiht and Lil Eazy-E Visit and Perform in Yakima
Photo By D-Rez/ TownSquare Media
It was a nice sunny day. And a little breezy. But that didn't stop a crowd to gather in Yakima for a live performance. Even from people from out of town.
On Saturday (June 5th) people gathered for a live performance from MC Eiht. And Lil Eazy-E, the oldest son to hip hop icon Eazy-E.
Everyone brought their phones to get a video and picture of MC Eiht and Lil Eazy-E
Cemetery Tim, whos a local headstone maker. Has his office in Yakima. Put on this live performance. He has a special connection with Eazy-E and his family. He made Eazy-E's new Headstone. That was unveiled on Eazy-E's 55th birthday.
I actually showed up at the end of MC Eiht's performance. I didn't get a chance to see all of his performance. But the cool thing was. MC Eiht was taking pictures with fans and signed some autographs.
Lil Eazy-E performed a few of his own songs. Then performed his dad's verses. From songs "Straight Outta Compton" to "Boyz-In-The-Hood". He even did Eazy's verse from Bone Thugs-N-Harmony's song  "Foe the luv of $".
After he got done performing. everyone lined up to meet Lil Eazy-E. Inside Cemetery Tim's office. He was all smiles and was glad to see everyone. Signing autographs and making sure everyone got their photo op, even me.
While we were lined up. I asked Cemetery Tim who is coming to Yakima. He let me know. That in September of 2021. Kurupt and DAZ DILLINGER will be coming to Yakima. You can get more details on Facebook here. This is free to attend.
ALSO: 19 Rappers Who Have A Lot of Kids