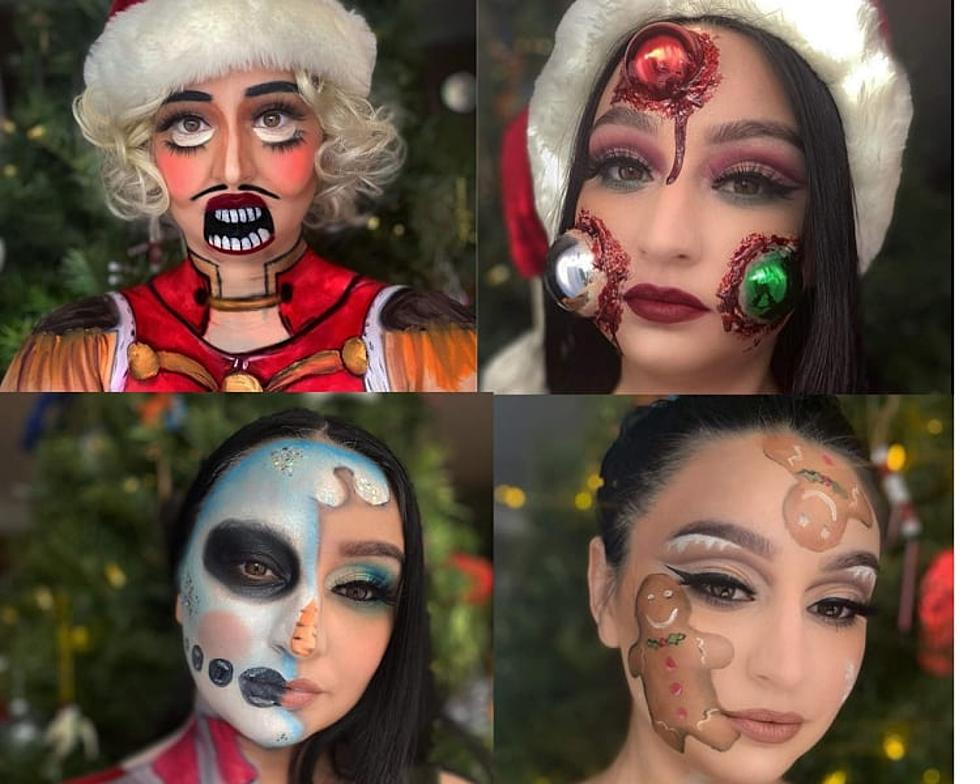 Needing Holiday Make-Up Inspiration for Your Next Party?
@JennyyDior via social media
Do you love playing with make-up? Maybe you have a cousin who is obsessed with all the latest pallets and brushes. Perhaps it's your little one, a niece, nephew, or grandchild that just can't get enough of getting creative.
If you're searching for local talent to get more inspiration from I suggest following local Yakimaniac Jennyy Dior on Facebook and Instagram!
She's back at it for the holiday season and so far her creations have gone from the sweetest cookie and Santa creations to what could give you Christmas nightmares!
A particular favorite of mine is the one featuring her bloody Christmas ornaments. She knows how to make those eyes pop, brows look lush and so much more. Ask her for tips, request a certain look and this holiday season, she just might do it!
Do you remember Shrek and the scene with the gingerbread man? One of my favorites!
What do YOU do on days that you don't feel that confident?
Halloween Looks
CHECK THEM OUT: 100 years of Christmas toys, gifts and fads
LOOK: See what Christmas was like the year you were born
TOP 10: The best holiday TV specials of all time, ranked
LOOK: 15 Unconventional Christmas Albums From the Past 50 Years