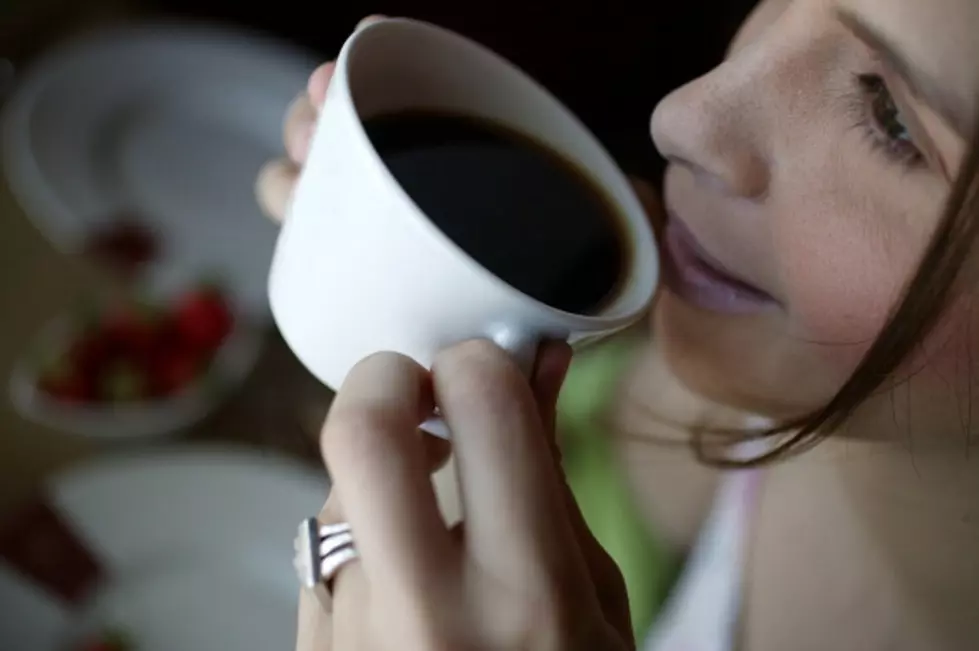 Can Coffee Boost Dark Mood to Beat Winter Blues? Science Says Yes
(Photo by: Digital Light Source/UIG via Getty Images)
KIT now has an "Official Coffee".  It's the Minutemen Coffee brand and to hear my radio show partner and coffee drinker extraordinaire, Lance Tomey tell it, it not only tastes great but it supports great American values too.  That makes me wish I was a coffee drinker! (but my personal internal biology says otherwise.)
Great taste along with supporting first responders, the Constitution, and American values are all great coffee motivators themselves but now science says you can add mood enhancers to the list.
SURVEY SAYS COFFEE MAKES YOU FEEL BETTER
Fox News reports on research that says the beverage beloved by so many, can improve mood as the daylight hours decrease.  A pan-European study funded by the Institute for Scientific Information on Coffee found that more than a quarter of adults experience depression and increased feelings of sadness as it gets closer to winter. That's a lot of bummed-out Bobs and Bettys that can easily be uplifted by one of the different blends of Minutemen Coffee.
THE ONSET OF WINTER BRINGS THE BLUES
The change in season brings a lot of impacts.  With the bare trees, dark clouds, cold winds, and a threat of snow, twenty-one percent of survey respondents say they become more anxious as the days grow darker, while 24 percent say they find it harder to concentrate, and 25 percent say the shorter days make them lose their motivation to exercise.  Does that sound like you or people you know?
Twenty percent of respondents say they drank coffee to improve their mood, with 29 percent saying they drink more coffee as the days get shorter to feel more energized, and 21 percent saying drinking the coffee helped with concentration. An analysis of existing data also found that 75 mg of caffeine every four hours can result in a pattern of sustained improvement of mood over the day and that the scent of coffee may enhance working memory and stimulate alertness.
LOCALLY ROASTED COFFEE WILL WAKE YOU UP
While I don't drink coffee I can attest that when I walk in the door each morning before 6 am and the coffee is hot and brewing just a couple of feet away, the aroma does help me wake up and I know that Lance will be at the top of his game and ready to go!
Minutemen Coffee is roasted here in the Yakima Valley.  Don Aman is the founder and CEO of Minutemen coffee.  Have a cup, improve your mood as winter sets in and enjoy it in the morning while you tune in to the Morning News on KIT!
LOOK: Protests have engulfed America since George Floyd's death